March 13, 2013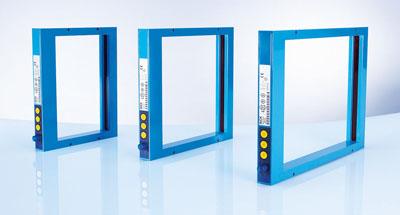 SICK announced the launch of the Frame Light Grids (FLG) for detecting and counting parts as small as 4mm in size.
With the sender and receiver installed in a single frame, the FLG reduces downtime due to its simple adjustment and alignment. Adjustable sensitivity, dynamic and static operating modes, and pulse lengthening features provide additional application flexibility. The FLG is enclosed in a rugged metal housing and includes an adjustable pushbutton lock that protects against unwanted parameter adjustments during operation.
The FLG features both closed- and open-side designs for applications that require counting small parts on conveyors, ensuring parts are ejected from stamping or presses, detecting feeder parts on machines, or pick-to-light part selection. The FLG can be used in consumer goods, food and beverage, machine building and automotive markets.