March 17, 2022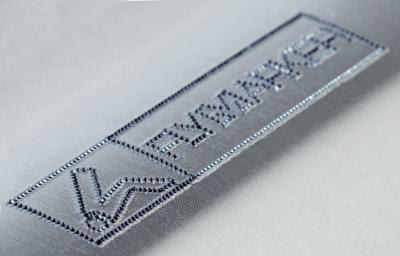 MARKATOR® is always striving to improve its product range, to make existing ones even more effective and to respond to customer requirements. Always with a focus on improving functionality, operability and precision, for perfect marking on various workpieces and materials.

The result of the latest development is the mobile dot peen marker FlyMarker® mini 65/30 4.3" touch! With its new touch operating concept, customers are offered a modern upgrade and operation is simplified even further. The FlyMarker® mini 65/30 4.3" touch has a large 4.3" color display and a touch user interface, which, thanks to intuitive software and a newly designed main level, makes programming easier and faster. Not only has the visual appearance of the FlyMarker® mini 65/30 4.3" touch changed, but a faster processor with 4 GB memory capacity has also been implemented. This new processor technology allows a smooth menu navigation and increases the boot time enormously.

At its core, the FlyMarker® mini 65/30 4.3" touch has the same features that makes the FlyMarker® mini 65/30 model a bestseller. These include 100% mobility, light weight and flexibility for permanent markings on almost any surface. All existing device versions and options are also available. These include marking logos and Data Matrix codes, as well as the integrated barcode scanner and much more.