October 03, 2018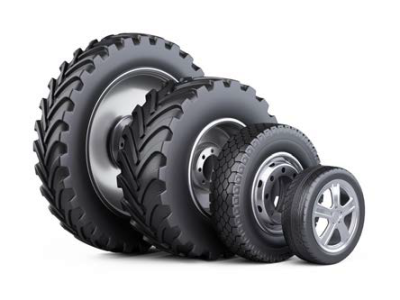 Cortec's main goal is to provide practical corrosion solutions that are more environmentally and user friendly than their traditional counterparts. Cortec also offers an excellent companion solution for revitalizing rubber parts that frequently come into play when restoring and preserving metal equipment.

EcoLine Biobased Rubber Revitalizer is a soy-based product designed for cleaning and protecting genuine and synthetic rubber against the damaging effects of drying and sun damage. It is formulated with renewable material and contains 68 percent USDA certified biobased content. It is also a qualified product under the mandatory federal purchasing initiative of the USDA BioPreferred Program.

As rubber ages and is exposed to sun, it begins to crack and dry out. This deteriorates rubber vehicle components such as tires, CV boots, and rubber vehicle tracks so that they need to be replaced sooner. Office equipment also has problems as rubber rollers in printers and scanners dry out, causing paper jams. Applying EcoLine Biobased Rubber Revitalizer allows you to:
• Clean and protect rubber
• Prolong rubber lifetime
• Recondition rubber and renew surface texture
EcoLine Biobased Rubber Revitalizer has been used to revitalize old rubber or protect new rubber in a variety of applications:
• Protecting rubber hoses, tires, and weather stripping on new heavy equipment being preserved by military personnel
• Cleaning and protecting ram body top seals and packers being laid up on an offshore platform
• Quickly eliminating paper jam issues caused by rubber rollers in an office scanner
You can easily clean and revitalize rubber by wiping, brushing, rolling, or spraying its surface using a cloth or brush saturated with EcoLine Biobased Rubber Revitalizer. Simply rub the surface until clean, and allow the excess to remain on the surface without wiping dry.
EcoLine Biobased Rubber Revitalizer works quickly and effectively. In addition, it is based on a renewable resource, making it a more sustainable option to use by itself or in conjunction with Cortec's practical, cost-effective
corrosion protection methods for equipment preservation.
Related Glossary Terms
brushing


brushing

Generic term for a curve whose shape is controlled by a combination of its control points and knots (parameter values). The placement of the control points is controlled by an application-specific combination of order, tangency constraints and curvature requirements. See NURBS, nonuniform rational B-splines.

surface texture


surface texture

Repetitive or random deviations from the nominal surface, which form 3-D topography of the surface. See flows; lay; roughness; waviness.