July 13, 2013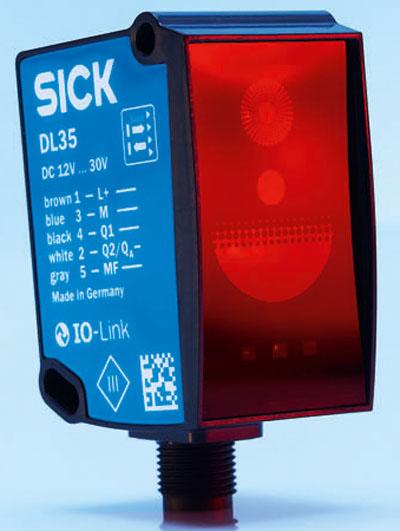 SICK announced the launch of the Dx35 line of laser distance measurement sensors. These mid-range distance measurement sensors feature a compact housing with an IP 67 enclosure rating that reduces mounting restrictions and offers improved performance in outdoor applications and indoor wash down applications.
This cost-effective line of sensors ensures reliable detection of fast-moving objects or objects that are difficult to detect at longer ranges. A special switching mode detects difficult targets, such as black and highly reflective objects, which reduces the number of sensors required and saves costs, according to the company. Plus, a simple remote teaching method simplifies setup and ensures rapid changeover.
The Dx35 sensors also include SICK's proprietary HDDM technology, which provides precise and reliable measurements due to ambient light immunity and long temperature ranges. With a sensing range of up to 35 m, the Dx35 sensors can be used in a variety of distance measurement applications. In particular, these sensors are ideal for pallet detection; roll diameter and loop control; level monitoring; crane, cab and transfer car collision avoidance; detecting and classifying parcels, packages and objects with shiny surfaces; freezer areas; and robot soldering.