May 02, 2019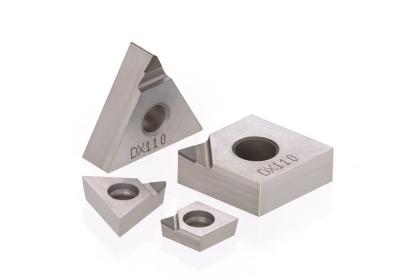 Tungaloy has introduced DX110 polycrystalline diamond insert grade, a submicron grain sized PCD for superior finishing of nonferrous materials.
DX110 has a very fine grain size polycrystalline diamond structure that produces a mirror finish of various types of aluminum and copper alloys. The new DX110 inserts are all available with positive rake geometry with high cutting edge quality for effective chip control as well as reduced cutting force which minimizes deformation of thin-walled parts during machining. The T-DIA series is now able to meet a broader range of nonferrous challenges with the new DX110 inserts.
At a Glance:
Submicron grain PCD structure ensures super fine surface finishing
Positive rake cutting edge provides low cutting force and better chip control
Seven inserts to be added
Additional Products from Tungaloy America Inc.