July 07, 2023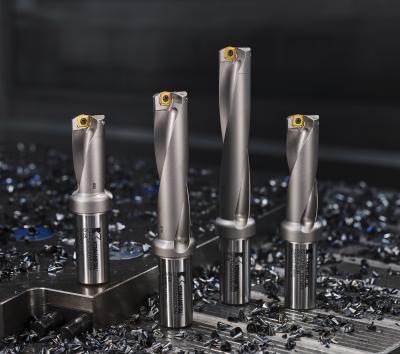 Kennametal® has upgraded its Drill Fix indexable drilling platform with Drill Fix PRO™. Kennametal's latest innovation offers customers a cost-effective solution for a wide variety of drilling operations.
"When it comes to performance, Drill Fix PRO is the overachiever in our indexable drilling portfolio," said Kennametal's Senior Global Product Manager Michael Hacker. "It delivers superior surface finish, hole quality and chip evacuation plus increased versatility for a broad range of customers' needs."
Designed for extended tool life and smooth drilling at high metal removal rates, Drill Fix PRO has outboard inserts that feature a wiper geometry for smoother surface finishes and larger coolant channels for high-volume flow. Other platform advancements include the versatility of the four-time indexable cutting edges that offers an extended application range.

Drill Fix PRO is applicable for machining centers, drilling machines and lathes. While on lathe machines, it can also be used as a boring bar, making use of the X-offset feature in horizontal cutting.

This upgraded platform compliments Kennametal's innovative stainless steel and high-temp alloy indexable drilling grades KCMS35 and KCMS40. Both grades have higher adhesion wear resistance and meet a demand in the aerospace, petrochemical, chemical and energy industries for increased reliability and tool life in indexable drilling.
Additional Products from Kennametal Inc.