April 01, 2010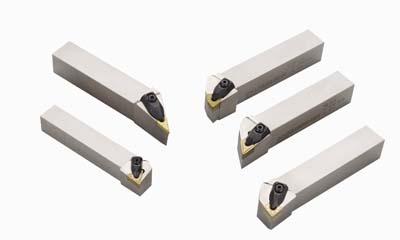 Kyocera Industrial Ceramics Corp., Cutting Tool Div.'s double-clamp tool body firmly clamps the insert in two directions with one tightening action. The result is enhanced contact between the shim and insert. That extends insert life, improves the accuracy of the insert position and increases machining stability, according to the company.
Related Glossary Terms
ceramics


ceramics

Cutting tool materials based on aluminum oxide and silicon nitride. Ceramic tools can withstand higher cutting speeds than cemented carbide tools when machining hardened steels, cast irons and high-temperature alloys.