July 14, 2022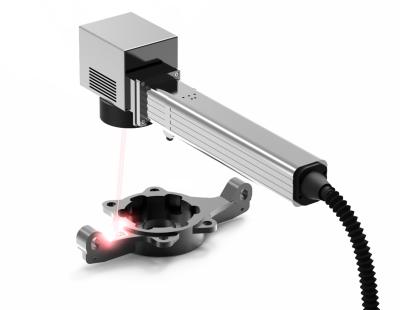 The latest industrial-grade fiber laser marking and engraving technology provides reliable performance, fast cycle times, and outstanding flexibility to fit any manufacturing environment – from standalone workstations to production line integration.
Datamark FL Series laser markers from Dapra Marking Solutions offer precise, repeatable, non-contact marking of metals, alloys, and most plastics. Available with Q-switched and MOPA fiber laser sources from 20 to 50 watts, these systems are capable of everything from high-contrast annealed heat marks with no surface disruption to the crisp engraving of both basic text and complex patterns at depths exceeding .004".
FL Series markers can be mounted in open Class 4 workstations or Class 1 safety enclosures, with a programmable Z-axis, optional rotary D-axis, and integrated barcode reading and verifying technology. They are designed for easy integration into robotic cells, production lines, and other highly engineered solutions to support modern manufacturing environments.
Every system ships with the Datasoft Pro Windows software suite, supporting easy logo import, serialization, date coding, Data Matrix and QR codes, UID and UDI syntax, and much more. With an icon-based, WYSIWYG interface, the software puts all the tools to meet your most challenging marking requirements at your fingertips.
Related Glossary Terms
alloys


alloys

Substances having metallic properties and being composed of two or more chemical elements of which at least one is a metal.