July 12, 2017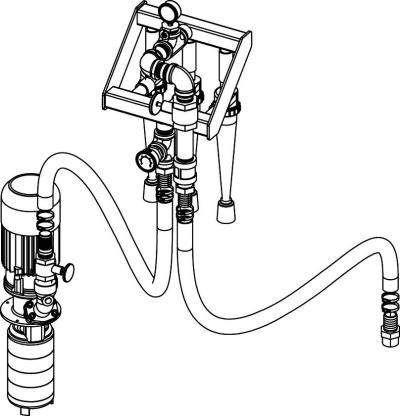 A new cyclonic coolant filtration kit from LNS extends coolant life and reduces disposal costs by removing fine chips from the fluid before it returns to the machine tool tank. The process also protects the machine tool from potential damage, extends cutting tool life and improves product quality, according to the company.
Ideal for cast iron and aluminum applications, the kit is available as an option on new LNS chip conveyors, and can also be retrofitted to existing chip conveyors on the factory floor. The system is suitable for cleaning water-soluble coolant and does not use media filters, thus eliminating both filter purchase and disposal costs.
Related Glossary Terms
coolant


coolant

Fluid that reduces temperature buildup at the tool/workpiece interface during machining. Normally takes the form of a liquid such as soluble or chemical mixtures (semisynthetic, synthetic) but can be pressurized air or other gas. Because of water's ability to absorb great quantities of heat, it is widely used as a coolant and vehicle for various cutting compounds, with the water-to-compound ratio varying with the machining task. See cutting fluid; semisynthetic cutting fluid; soluble-oil cutting fluid; synthetic cutting fluid.