March 01, 2011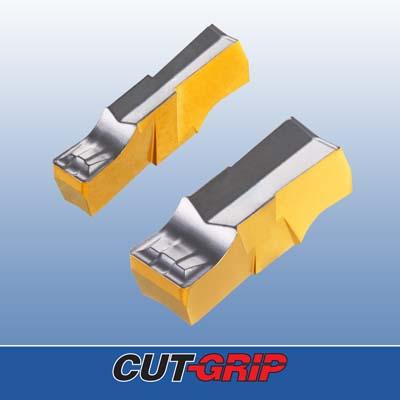 ISCAR has launched a line of improved CUT-GRIP grooving inserts for ID grooving that features the N-type chipformer that has proven so effective in OD turning of problematic metals. Internal groovers with the advanced chipformer are available for diameters down to 22mm (.866").
In OD grooving applications, the N-type chipformer has outperformed competitors in numerous automotive parts in steels that consistently prove excellent performance compared to other chipbreakers: 42CrMo4, 20MnCr5 38MnVS6, 1045 and 4340. Several Tier-One suppliers report that it begins to reliably break up chips at feed rates as low as 0.002 ipr. By switching from a J-type to an N-type chipformer, one manufacturer of pinion gears in a 4340-like steel virtually doubled both hourly output and tool life, and completely eliminated a chip disposal problem.
The expanded CUT-GRIP line includes double-ended GINI inserts for ID turning and grooving and new sizes of GIMN 302 inserts in grade IC907.
Additional Products from Iscar USA