July 01, 2010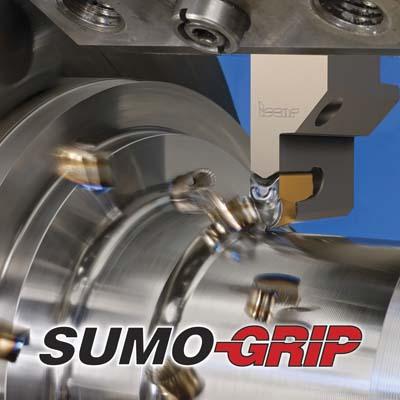 Iscar Metals Inc. says it has improved its line of CUT-GRIP and HELI-GRIP groove/turn tools with a new CVD-coated substrate that doubles tool life while raising productivity by 15 percent. The inserts performs especially well on steel, but also handles other materials effectively. The inserts are made of the company's grade IC8250, which has proven superior to the familiar grades IC9015, IC9054 and IC9025. The SUMO TEC surface treatment reportedly improves tool performance by an average of 30 percent as it seals surface microcracks in the insert. This treatment reduces friction and built-up edge and thus improves cutting edge chipping resistance. The new grade immediately replaces grades IC 9015, IC 9054 and IC 9025 and eventually will become the mainstay grade across Iscar's groove/turn line.
Related Glossary Terms
built-up edge ( BUE)


built-up edge ( BUE)

1. Permanently damaging a metal by heating to cause either incipient melting or intergranular oxidation. 2. In grinding, getting the workpiece hot enough to cause discoloration or to change the microstructure by tempering or hardening.

inscribed circle ( IC)


inscribed circle ( IC)

Imaginary circle that touches all sides of an insert. Used to establish size. Measurements are in fractions of an inch and describe the diameter of the circle.
Additional Products from Iscar USA