July 01, 2020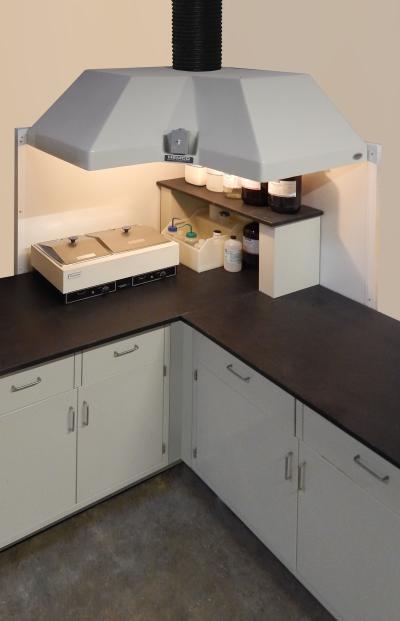 Corner Canopy Hood is the solution to maximizing your wasted space in corner areas. Designed to capture and exhaust corrosive vapors, heat steam, and odors when mounted over areas that have water baths, hot plates or other lab equipment. The canopy hood is molded one piece seamless of advanced composite resins that have superior chemical and corrosion resistance, are flame retardant and lightweight for a NO RUST guarantee. The corner canopy can either be wall mounted or suspended from the ceiling and can be equipped with optional side wall panels to prevent cross drafts from affecting the containment of fumes. Standard wall and island canopy hoods are also available both in composite resin and stainless steel.
Related Glossary Terms
corrosion resistance


corrosion resistance

Ability of an alloy or material to withstand rust and corrosion. These are properties fostered by nickel and chromium in alloys such as stainless steel.