July 01, 2011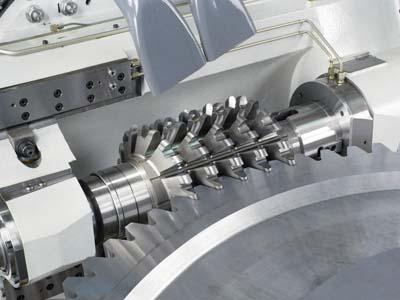 In response to unprecedented global demand for large cylindrical gears, Gleason Cutting Tools Corp. has invested in an advanced Coarse Pitch Hob Production Cell to reduce delivery time to as little as six weeks on a full range of large roughing and finishing hobs.
The new Hob Cell, in combination with Lean Manufacturing methods, speeds production of coarse pitch hobs complete from barstock, even including on-site final inspection of all critical hob features. The Hob Cell has also enabled Gleason to expand its product range to include hobs as large as 450mm in diameter, 530mm in length, and up to 40 module. This product offering includes Gleason's popular E-Z Cut Hob, which features a unique flute design that adds extra cutting edges and delivers rough cutting feed rates up to 70 percent faster than conventional hobs.
In addition, the Hob Cell gives Gleason the ability to produce the industry's most accurate finishing hobs, ground to AGMA Class AA classification and with any desired profile or special involute modification.