September 17, 2018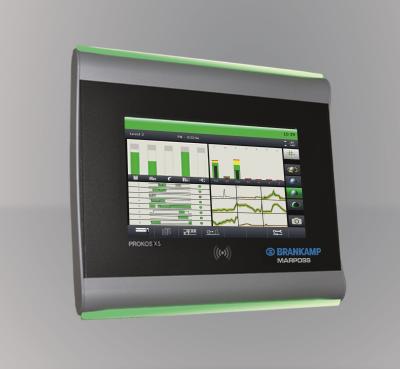 Marposs has announced its Brankamp X5 in-process, real-time monitoring systems for cold and hot forming, thread rolling and stamping operations. Building upon the capabilities of its X1 and X3 models, the X5 units feature a large 12-inch touch screen, as well as Tool Memory that stores data that can be used to quickly achieve precise machine setup for repeated production runs.
The trend toward lightweight construction and increasing part complexity can result in higher deformation levels. These units help to immediately identify manufacturing faults as well as part or tool variations, enabling manufacturers to optimize machine efficiency, improve part quality, and limit unplanned downtime and tooling costs.

Sensors in the machines are positioned to convert energy into electrical signals that monitor tool and machine performances from applied forces. The systems use the information from the sensors to learn the normal limits of the process. The control unit then observes the signals of each cycle and compares it with the stored curve. When the signal moves outside of the envelope curve, the formed part is sorted out or the machine is stopped.
Each X5 allows the user to input the type of machine to be monitored and features eight channels for sensor signals that are displayed as maximum forces, envelope curves and trend progressions. Additionally, six zoom channels offer detailed monitoring of specific, sensitive process areas such as distorted parts or a short feed.
Related Glossary Terms
feed


feed

Rate of change of position of the tool as a whole, relative to the workpiece while cutting.

thread rolling


thread rolling

Chipless, cold-forming material-displacement process where a rolling head is pressed into the workpiece to create threads. The material is stressed beyond its yield point, which causes it to be deformed platically and permanently. There are three basic types of rolling heads: axial, radial and tangential.