April 01, 2015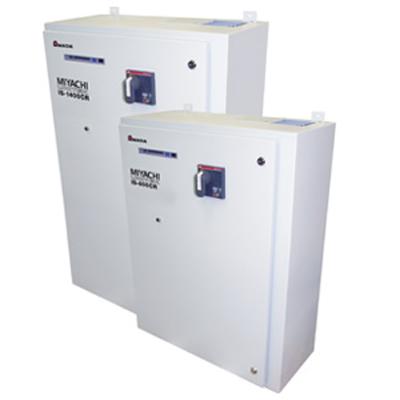 Miyachi America Corp. has introduced its BMI-500 gas dryer/purification system. Capable of removing moisture and oxygen to maintain levels of less than 1 ppm, BMI-500 is the perfect choice for glovebox applications. The standalone unit features industry standard KF40 flange connectors that make integration with most gloveboxes fast and easy.
Highly recommended for low moisture and oxygen process requirements, the BMI-500 is a 30 CFM (cubic feet per minute) modular closed-loop gas dryer/purification system, designed to re-circulate inert process gas like nitrogen, argon, and helium from a glovebox's controlled dry environment. This cutting-edge technology achieves low oxygen and moisture levels quickly, while also decreasing process gas consumption. In one day of operation, the BMI-500 can lower oxygen levels to an average of 3 parts per million (ppm), falling below 1 ppm with prolonged use.
The BMI-500 is available in three models: single or dual column manual, or dual column automatic. The dual column automated model BMI-500 Plus is equipped with a simple LCD touch screen which displays unit status with 5 built-in shortcut keys which allow automatic filter column regeneration or gas recirculation mode at the touch of a button. Removable side panels and KF40 flange connectors provide easy service access.
A CDA (clean, dry air) gas purification system is also available upon request.