February 19, 2016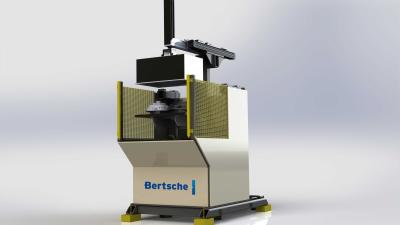 Bertsche Vacuum Dryer can function as a standalone drying system or integrated in automation cells when bone dry parts are a critical part of final part condition, according to a Feb. 16 news release from Bertsche Engineering Corp., Buffalo Grove, Ill.
Parts are manually or robot loaded to part nest pallet, then shuttled to the vacuum drying station where residual water or fluids are evaporated to leave the part completely dry. Options include pre-vacuum dry part heater, air blast dry tunnel to remove excess water (prior to vacuum drying) and/or IR heater element in vacuum chamber.
The unit is standalone PLC controlled or part of a field bus network with robot interface. The vacuum chamber can handle parts up to 30" x 30" x 10".