September 01, 2011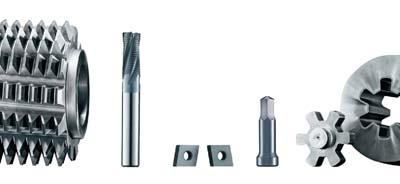 BALINIT ALCRONA PRO from Oerlikon Balzers has the same chemical composition as BALINIT ALCRONA. However, thanks to optimised process parameters as well as coating structure modifications, it was possible to significantly improve the residual stress profile and the thermal shock resistance of the coating. BALINIT ALCRONA PRO has not only pushed the performance limits of cutting tools to a new level. Thanks to tangibly improved protection against cold welding, abrasive wear, and thermal stresses, tools used in punching and forming as well as aluminium pressure die-casting moulds also exhibit considerably longer service lives, resulting in high-quality work.
Developed as a high-end coating for end mills, BALINIT ALNOVA is based not only on a new coating technology but also introduces a new approach to constituents: the addition of doping elements results in a multi-layer nanocrystalline coating design. Moreover, the deployment of the new INNOVA etching technology creates ideal prerequisites for stable cutting edges and the optimised adhesion required for highly stress-resistant coatings. This not only has a positive impact on the performance and service lives of the tools but also assures highly reproducible tool lives. With life spans that are 30 to 50 percent longer than those of conventional high-performance coatings, BALINIT ALNOVA has already defined new benchmarks in the performance and productivity of end mills.
Related Glossary Terms
abrasive


abrasive

Substance used for grinding, honing, lapping, superfinishing and polishing. Examples include garnet, emery, corundum, silicon carbide, cubic boron nitride and diamond in various grit sizes.

residual stress


residual stress

Stress present in a body that is free of external forces or thermal gradients.