February 05, 2020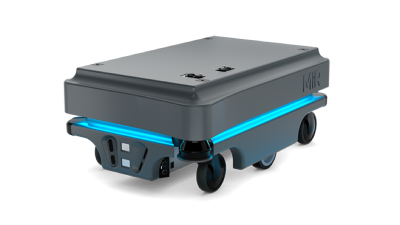 Enabling end-to-end factory manufacturing through total solution offerings, Panasonic offers its new autonomous delivery system. Fully integrated with the company's PanaCIM Solutions Ecosystem, the autonomous delivery system provides improved efficiency and lower total costs for virtually any manufacturing environment. Best-in-class partner solutions powered by Panasonic's software to create a complete material management solution will also be on display during the show.
Seamlessly integrated into the PanaCIM Solutions software, the autonomous delivery system can decrease labor and material inventory costs, and reduce errors by automating the material delivery process, visually identifying the correct parts to maintain total control of materials throughout the delivery process, and finally, deliver the correct material only as needed. The evolution of Panasonic's Manufacturing Execution Systems software ensures visibility and portability of materials with high efficiency and reduces stock levels to free up employees and working capital.
"Today, electronic manufacturers are striving for 'Factory of the Future' capability. Adding autonomous robotics into our ecosystem of total solutions offerings is another example of how integrating third party hardware with PanaCIM is a seamless and easy process," said Faisal Pandit, president of Panasonic System Solutions Company of North America. "The evolution of our software to include an autonomous component delivers this capability. With a wide and expanding range of partner solutions, we will continue to evolve our offerings of Smart Factory Solutions into the market regardless of their mix or volume."
Related Glossary Terms
robotics


robotics

Discipline involving self-actuating and self-operating devices. Robots frequently imitate human capabilities, including the ability to manipulate physical objects while evaluating and reacting appropriately to various stimuli. See industrial robot; robot.