March 25,2021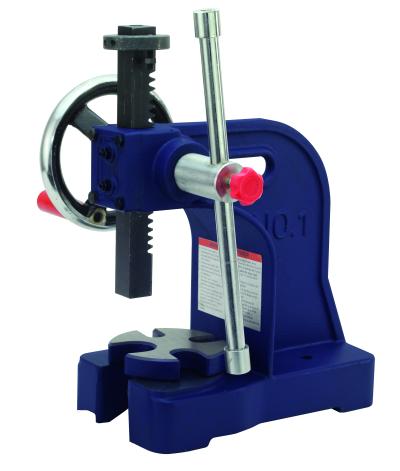 Palmgren's line of arbor presses deliver the heavy force needed for riveting, squeezing, punching, bending and other types of pressing applications. The presses have four slot positions and feature a removeable machine steel anvil to provide accurate work support. For added versatility, punches or other tools may be added to the end of the ram by using a magnetic insert. The ram is reversible. One end is solid and the other end has a hole and magnet to hold bits and pieces. A three-piece bit set and a removable steel anvil are standard on all presses. The popular #9661101 Arbor Press from Palmgren is equipped with a handwheel to perform light and quick press work.
Related Glossary Terms
arbor


arbor

Shaft used for rotary support in machining applications. In grinding, the spindle for mounting the wheel; in milling and other cutting operations, the shaft for mounting the cutter.