July 18, 2022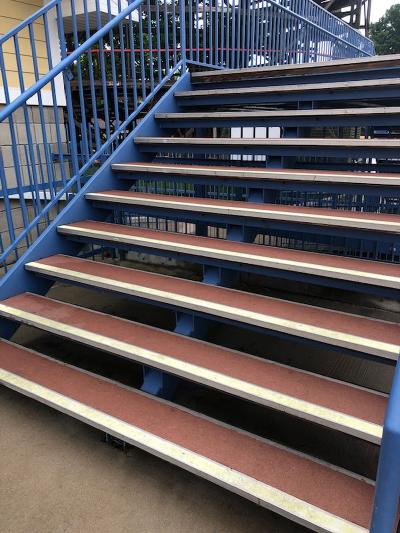 Wooster Products' FLEXMASTER® Safety Renovation Treads offer an easily applied anti-slip surface to interior or exterior stairs. An extruded aluminum base is covered with Flex-Tred® anti-slip tape which provides a much higher coefficient of friction, whether wet or dry, significantly reducing the risk of slips or falls. They are available in lengths to 12-feet and with a variety of tread depths. Various colors, including fluorescent colors and NITEGLOW® Glow in the Dark are available; all colors extend uniformly throughout the abrasive surface. The abrasive FLEX-TRED® tape is chemically bonded onto the extrusion with an adhesive matrix capable of a 7.3 pounds per square in peel strength. Abrasive surfaces are level with extrusion surfaces for enhanced safety and comfort. FLEXMASTER® provides a quick, easy, and inexpensive opportunity to enhance the safety of stairways, making them ideal for renovations, retrofits, safety upgrades, and more.
Related Glossary Terms
abrasive


abrasive

Substance used for grinding, honing, lapping, superfinishing and polishing. Examples include garnet, emery, corundum, silicon carbide, cubic boron nitride and diamond in various grit sizes.

extrusion


extrusion

Conversion of an ingot or billet into lengths of uniform cross section by forcing metal to flow plastically through a die orifice.