November 01, 2011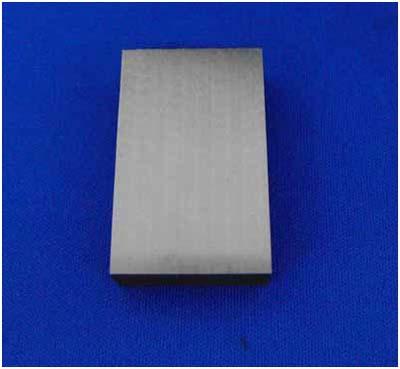 Makino introduces its new rust-preventive technology for water-based wire EDMs. This electric anti-rust unit disrupts the oxidation process in submerged parts, eliminating manual cleaning time and maximizing profit for long run-time wire EDM processes.
"Rust has plagued EDM shops for years, and up to this point, there's been little success in addressing it," says Jeff Kiszonas, Makino EDM product manager. "In the past, chemical rust inhibitors have been used as additives to the dielectric fluid, but these inhibitors require monitoring to maintain concentration and can shorten the life of the deionizing resin. With the new electric anti-rust unit, we can virtually eliminate rust from long run-time wire EDM processes without any additional supervision, providing manufacturers with dramatic improvements in their long-term efficiency and profitability."
Rust occurs on steel parts as a result of a simple chemical reaction where positive ions from the steel workpiece dissolve in the water and react with oxygen molecules to form iron oxide on the surface of the workpiece. Makino's electric anti-rust unit addresses this issue by using a simple circuit to negatively charge workpieces, preventing the oxidation process from occurring. Machines equipped with the new electric anti-rust unit have eliminated signs of rusting in steel parts for up to 24 hours, even after machining has stopped.
The anti-rust option can be ordered on new DUO and U-Series wire EDMs or retrofitted to those existing models.
Related Glossary Terms
electrical-discharge machining ( EDM)


electrical-discharge machining ( EDM)

Process that vaporizes conductive materials by controlled application of pulsed electrical current that flows between a workpiece and electrode (tool) in a dielectric fluid. Permits machining shapes to tight accuracies without the internal stresses conventional machining often generates. Useful in diemaking.

wire EDM


wire EDM

Process similar to ram electrical-discharge machining except a small-diameter copper or brass wire is used as a traveling electrode. Usually used in conjunction with a CNC and only works when a part is to be cut completely through. A common analogy is wire electrical-discharge machining is like an ultraprecise, electrical, contour-sawing operation.
Additional Products from Makino Inc.