March 08, 2021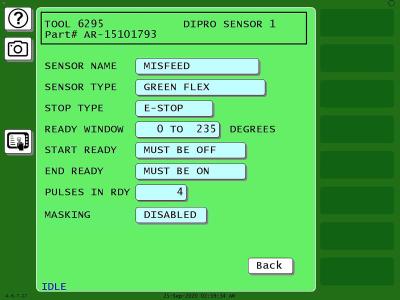 Wintriss Controls Group has announced new and enhanced Die Protection Features on the latest versions of its SmartPAC PRO Press Automation Controller. New Advanced DiPro PAC boasts over ten new capabilities.
"We are very pleased to provide SmartPAC PRO users with even greater Die Protection functionality," said Jim Finnerty, Product Manager, Wintriss Controls Group. "Users will see a familiar programming interface, allowing them to quickly get up to speed on new Advanced DiProPAC."
Highlights include a new customizable green sensor type called Green Flex. This versatile cyclic sensor monitoring type now allows for specification of the required state of the sensor at the start and end of the ready window. The sensor can be set to require a specific number of actuations inside the ready window.
A new Masking feature is available on most Green Sensor types, including Green Flex, and is used to monitor events that occur regularly but not on every stroke. For example, applications might include gagging, zig-zag feeds or where multiple cycles are needed to produce part feature events that need monitoring on only some cycles.
To eliminate nuisance stops caused by the material "jumping" when the die opens, a Bypass Window can be programmed for static sensors. During the bypass, the sensor will be ignored, so any nuisance fault during that window will not stop the press. Outside of the bypass window, the sensor is monitored normally.
To save time and increase efficiency, an Auto Reset function has been added to the static sensors so that displayed errors, when removing a finished part, are automatically cleared when the sensor input is appropriately satisfied.
Advanced DiProPAC features also include improved handling of sensor names, sensor enable mode is now selectable by tool, minimum actuation time setting is added to Red and Yellow sensors, and more.