February 02, 2023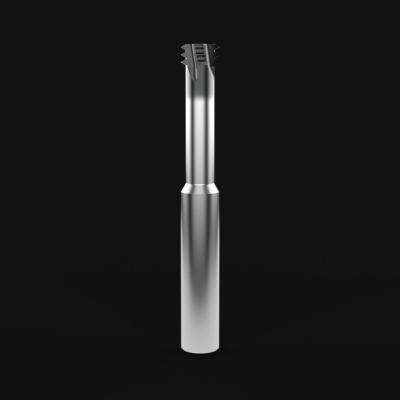 Allied Machine and Engineering, a leading manufacturer of holemaking and finishing cutting tools for the metal-cutting industry, announces the addition of new sizes to the AccuThread T3 thread mill line. Because of the success of the current line and customer demand for larger sizes, the AccuThread T3 is now available in larger UN and ISO sizes up to 1"-8 and M24x3.0. Machine coding for the new sizes is included in Insta-Code, Allied Machine's online thread mill program generator.
Targeting high-production facilities, tool and die industries and high-temperature applications, the additional AccuThread T3 thread mill sizes create a high-quality thread without the concern of breaking a tool in an expensive workpiece. It is designed to only machine three threads at a time, which reduces tool pressure and dramatically increases the chances of tool survival.
Related Glossary Terms
milling machine ( mill)


milling machine ( mill)

Runs endmills and arbor-mounted milling cutters. Features include a head with a spindle that drives the cutters; a column, knee and table that provide motion in the three Cartesian axes; and a base that supports the components and houses the cutting-fluid pump and reservoir. The work is mounted on the table and fed into the rotating cutter or endmill to accomplish the milling steps; vertical milling machines also feed endmills into the work by means of a spindle-mounted quill. Models range from small manual machines to big bed-type and duplex mills. All take one of three basic forms: vertical, horizontal or convertible horizontal/vertical. Vertical machines may be knee-type (the table is mounted on a knee that can be elevated) or bed-type (the table is securely supported and only moves horizontally). In general, horizontal machines are bigger and more powerful, while vertical machines are lighter but more versatile and easier to set up and operate.