May 01, 2011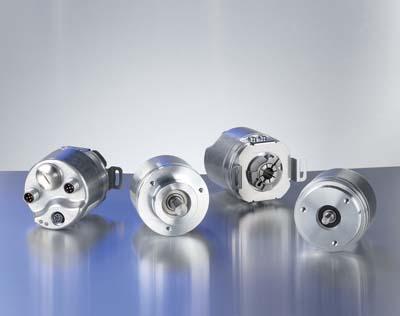 SICK offers its new A3M encoder with integrated Profibus output. The A3M is a rugged, absolute multiturn encoder with 31-bit output (14-bit singleturn and 17-bit multiturn), where the absolute positions are native to the encoder, without an internal power source.
The A3M is based on magnetic technology that uses very few moving parts and is perfect for use in harsh environments and outdoor applications, since the internal electronics are resistant to contamination and condensation. The advanced versions of the A3M can communicate via the DP V2, where motion control applications can directly use Profibus instead of a secondary motion control bus.
Applications include:
Packaging — The A3M60 is ideal for palletizers, bag forming, filling and sealing machines, labeling and folding machines.
Robotics — The A3M60 can be used for position control and collision avoidance. Some typical applications are assembly machines, AGVs, paint spraying and welding robots.
Motion control applications — The advanced variants of the A3M60 with the DP V2 protocol can be used in motion control applications where speed and fast cycle times are very important.
General manufacturing — The A3M60 is suitable for many manufacturing needs when a Profibus fieldbus network is used.
Related Glossary Terms
robotics


robotics

Discipline involving self-actuating and self-operating devices. Robots frequently imitate human capabilities, including the ability to manipulate physical objects while evaluating and reacting appropriately to various stimuli. See industrial robot; robot.