January 01, 2015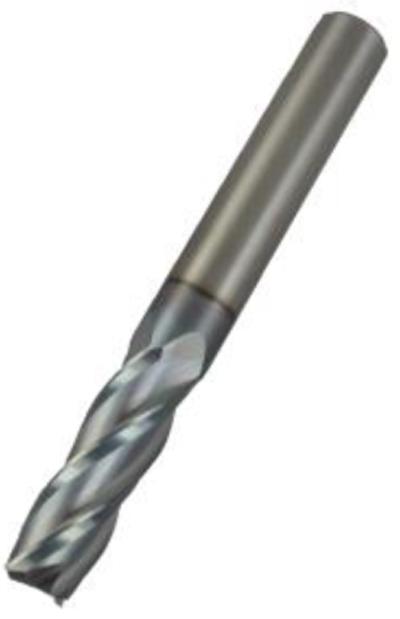 LMT Onsrud LP offers a three flute and four flute cutting tool (54-200 series) specifically designed to easily machine some of the most challenging and abrasive characteristics inherent to glass-reinforced plastic (GRP).
Fiberglass or glass-reinforced plastic is a composite material composed of glass fibers acting as a reinforcing agent when combined with a plastic or polymer resin. This material can be designed in layers oriented in various directions, in a chopped strand mat or through a pultrusion process; all to achieve the desired stiffness and strength needed for the application. Cutting these various lay-ups can be difficult in that the cutting geometry must include both a shearing of the glass fibers while creating a chip which removes heat from the cut to avoid melting of the material.
The LMT Onsrud 54-200 series has a flute form that allows a carving cut as opposed to the typical grinding approach. This positive geometry allows for more shearing forces to occur. The combination of the optimal high rake (16°) and the clearance angles create a sharp cutting edge which shears the fibers and aids in the removal of heat from the cut. The secondary clearance, along with the open flute shape and a deep, polished flute design, is essential for efficient evacuation of the cut material. A heavier tool core stabilizes the tool, allowing for a chatter free finish in the application.
The LMT Onsrud line of three and four flute tools for machining glass-reinforced plastic have been exclusively developed to aggressively machine the various processing methods used to produce these GRP materials. These cutters provide improved finishes over other cutting tools in the marketplace and the proprietary Nanosphere coating greatly increases tool life, approximately 2 times over the uncoated tool which in-turn improves production capacity. Tooling is available in either an upcut or downcut configuration and are designed to be equally adaptable to low and high spindle speed applications in any CNC machining environment.