March 01, 2015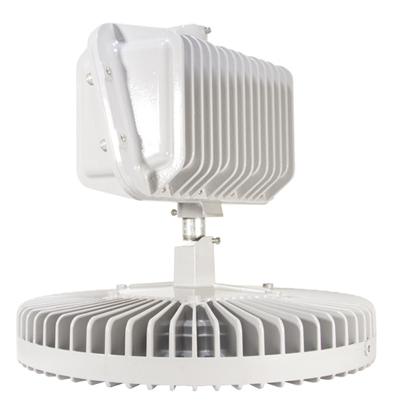 Dialight announced the debut of its new durable 480V Passive Power Supply, offering higher energy efficiency to reportedly outperform conventional switch mode power supply (SMPS) technology in high-voltage applications. The new 480V Passive Power Supply debuts on the 18,000-lumen package and will become the standard power supply used on every new Dialight fixture designed for high-voltage applications.
With large inductance and minimal use of semiconductors, Dialight's custom-designed passive system provides superior surge immunity to withstand high-voltage power quality issues to deliver a reliable, long-life lighting solution in 480V applications. This longevity and performance, backed by Dialight's industry-leading 10-year full-performance warranty, virtually eliminates lighting maintenance to maximize ROI even in the harshest conditions.
"Unlike most LED lighting fixture manufacturers that rely on off-the-shelf power drivers, Dialight has long been a pioneer in developing our own power supplies to overcome the 'weak link' in most LED lighting systems," said Rizwan Ahmad, Dialight Vice President of the Electronic Division. "This latest innovation once again propels us far ahead of the competition in delivering the most durable and dependable industrial LED lighting solutions in the world. This system makes about the headache of fixture failure due to weak 480V drivers a thing of the past."
In addition to offering a high power factor and low total harmonic distortion (THD) rating, the system emits extremely low electromagnetic signal to minimize interference and maximize energy efficiency. The product is rated for operation at full power even in high-temperature environments without the need for LED current reduction. The system's robust design is thoroughly tested through Dialight's in-house Accelerated Life Test (ALT) and ships with 6kV surge protection.
Related Glossary Terms
fixture


fixture

Device, often made in-house, that holds a specific workpiece. See jig; modular fixturing.