Published
November 11, 2014 - 06:00pm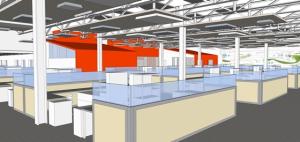 Weiler Corp, Cresco, Pa., a provider of power brushes, abrasives and maintenance products for surface conditioning, launched a multimillion-dollar initiative to improve customer service and enable future growth, according to the company. The investment includes a new brand identity, facility expansion, increased staffing, a revamped website and new training tools.
"At Weiler, our business is more than providing high quality products," said Chris Weiler, president and CEO. "It's about working together with our customers to solve their toughest challenges. Our new logo and brand identity illustrate this commitment to partner closely with our customers and truly make a difference for their businesses."
To support this effort, Weiler has redesigned its website to make it more user-friendly and help customers find what they need quickly and easily. The redesigned website, <a href="http://www.weilercorp.com">www.weilercorp.com</a>, features a simplified search function, products segmented by both industry and application, and a "Where to Buy" section, connecting customers to distributor partners that sell Weiler products.
"The transformation applies not just to our virtual space, but also extends into our physical office space, with a complete redesign and expansion of our offices to create a more open, collaborative working environment," said Weiler. "Coupled with our expanded manufacturing capacity and investment in capital equipment, we're confident that Weiler is positioned to enable our people to solve even our customers' most difficult surface conditioning challenges."
Weiler will be increasing direct field sales support by 60 percent, an initiative that includes providing sales personnel with market-based training in industry applications.