Published
October 31, 2018 - 04:45pm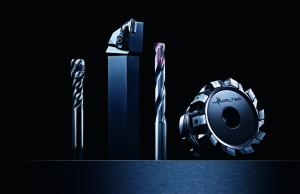 Waukesha, WI—Walter, a cutting tool manufacturer, now has product data available on MachiningCloud. MachiningCloud is a product data provider for world-leading cutting tool manufacturers, CNC machines, and workholding. Over 40,000 precision Walter tools for milling, turning, drilling and threading applications can be accessed.
The Walter MachiningCloud partnership utilizes the convenience of cloud-based technology, which enables customers to optimize the way they gather information for their manufacturing operations by effortlessly searching for the proper cutting tool that best fits their application.
Walter customers will be able to increase productivity and achieve greater accuracy by easily downloading descriptive, usage and geometric information directly into their shop floor software, such as CAM, simulation, and tool management systems.
"At Walter, we believe that good product data is the foundation for optimizing our customer's digital processes. With the Walter catalog on MachiningCloud, we have reached another milestone on this journey." says Konstantinos Bountolas, responsible for product data and digital solutions at Walter.
"We are very pleased that customers can now find Walter product data on MachiningCloud", says Pierre-Francois Tavard, Senior Product Manager for MachiningCloud. "In a world eager to embrace Industry 4.0 technology, MachiningCloud will help deliver up-to-date product data right from Walter's knowledgebase to Walter's customer desktops and tablets."