Published
May 02, 2023 - 10:30am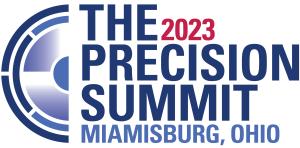 United Grinding North America will host industry leaders and manufacturing professionals at the first-ever Precision Summit in Miamisburg, Ohio, on May 24-25. The event includes new machines, including three never shown in North America, and live demonstrations.
"We are very excited about this new opportunity for our current and future customers to expand their knowledge of our product line and find answers to their questions in a friendly, relaxed atmosphere," said Markus Stolmar, president and CEO of United Grinding North America. "It's a 'must attend' event for anyone interested in elevating their manufacturing processes to the next level."
Attendees will be able to view machine demonstrations, displays and technical presentations designed to equip and educate the industry, as well as celebrate United Grinding's position as one of the world's leading manufacturers of grinding, eroding, laser, and measuring machines as well as machine tools for additive manufacturing.
With sixteen machines on display, visitors will have a great opportunity to experience the latest precision grinding equipment, wheels and accessories in person. This includes four recent additions to the lineup designed for specific industry niches.

"We always listen when our customers tell us what they need," said Stolmar. "These four machines are the direct result of that partnership and we're pleased to put them in the spotlight during The Precision Summit."
Equipment on display include:
HELITRONIC G 200
A cost-efficient tool-grinding machine with a compact footprint.
The following machines will be displayed in North America for the first time:
STUDER S36
A cylindrical grinding machine for the EV, hydraulic, pump and toolmaking sectors.
STUDER S100
The perfect entry-level machine for grinding geometrically defined basic forms and contours.
BLOHM PLANOMAT XT Essential
A competitive 3-axis entry-level machine for high-precision surface and profile grinding.
Along with machine demonstrations, technical sessions will show how United Grinding's state-of-the-art technology can be tailored to support multiple industries, including EV/automotive, job shops, and others. "Experts will also be on hand to advise job shop managers on how the company's machines can help make their operations more productive and efficient," said Stolmar.
The keynote address is by Harry Moser, president of the Reshoring Initiative. This organization is the leading voice in making the case to companies that it is often in their interest to bring manufacturing jobs back to the United States or keep existing jobs here. His topic will be "Exploring Ways Companies Can Take Advantage of the Reshoring Trend."
"With all of our experts on the floor along with sixteen machines on display, this will be one of the premier events in the grinding industry this year," said Stolmar. "Make your plans now to attend and take advantage of the opportunity to learn how we can help you overcome your toughest business challenges."
For more information, phone John Kelly at 937-388-7667 or john.kelly@grinding.com.
Related Glossary Terms
cylindrical grinding


cylindrical grinding

Grinding operation in which the workpiece is rotated around a fixed axis while the grinding wheel is fed into the outside surface in controlled relation to the axis of rotation. The workpiece is usually cylindrical, but it may be tapered or curvilinear in profile. See centerless grinding; grinding.

grinding


grinding

Machining operation in which material is removed from the workpiece by a powered abrasive wheel, stone, belt, paste, sheet, compound, slurry, etc. Takes various forms: surface grinding (creates flat and/or squared surfaces); cylindrical grinding (for external cylindrical and tapered shapes, fillets, undercuts, etc.); centerless grinding; chamfering; thread and form grinding; tool and cutter grinding; offhand grinding; lapping and polishing (grinding with extremely fine grits to create ultrasmooth surfaces); honing; and disc grinding.

grinding machine


grinding machine

Powers a grinding wheel or other abrasive tool for the purpose of removing metal and finishing workpieces to close tolerances. Provides smooth, square, parallel and accurate workpiece surfaces. When ultrasmooth surfaces and finishes on the order of microns are required, lapping and honing machines (precision grinders that run abrasives with extremely fine, uniform grits) are used. In its "finishing" role, the grinder is perhaps the most widely used machine tool. Various styles are available: bench and pedestal grinders for sharpening lathe bits and drills; surface grinders for producing square, parallel, smooth and accurate parts; cylindrical and centerless grinders; center-hole grinders; form grinders; facemill and endmill grinders; gear-cutting grinders; jig grinders; abrasive belt (backstand, swing-frame, belt-roll) grinders; tool and cutter grinders for sharpening and resharpening cutting tools; carbide grinders; hand-held die grinders; and abrasive cutoff saws.