Published
July 13,2022 - 07:00am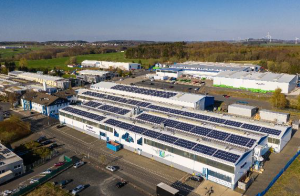 The town of Bad Marienberg, Germany, is famous for its spas and health tourism, and since 1969 it has also been the home of Vecoplan, a company focused on the processing of residual materials and waste for material and thermal recycling. Over the years, various systems for shredding, conveying, storage and separation have been developed in support of these activities. 
At its manufacturing facility, rotors of various sizes are manufactured for use in shredding technology. This is where the company's new turning machine from WFL Millturn Technologies GmbH comes in, said Daniel Dittmann, head of machining.
"Before we got the M120 Millturn from WFL, all operations were completed and all workpieces manufactured on two machines: first on a simple turning machine and then the turned shaft was moved to a milling machine. The benefit is that we now have reduced wait times between the individual resources and don't need to clamp as often. This has saved us a huge amount of time. We can now achieve a 50% saving on pure machining time for a typical acceptance workpiece."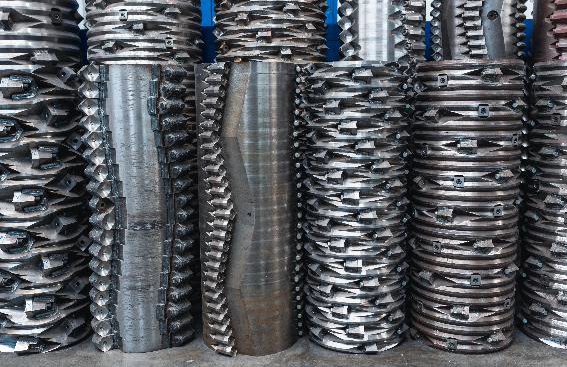 The M120 Millturn is equipped with the programming editor Millturn PRO. This allows programming to be performed directly on the machine. "The development team is currently in the process of standardizing certain components to enable us to increase batch sizes and make production more efficient," said Selbach. "For instance, we manufactured around 150 different rotors on the machine in 2021 and we of course had to program them too. We aim to simplify this process in coordination with the design department." 
Head of production Martin Selbach added, "We were experiencing a major bottleneck in this respect and our delivery times would have suffered if we hadn't invested in the new machine. The WFL 2 machine allowed us to eliminate this bottleneck. The M120 Millturn is now enabling much faster availability of rotors, which we manufacture on an order-specific basis."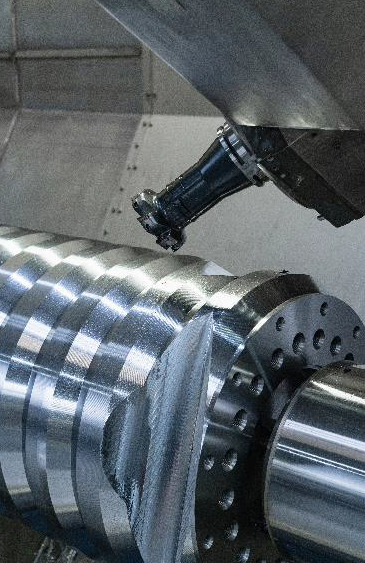 The average machining time for large rotors is approximately 18 hours. "We have a really wide range of rotors here – from small to large – and that's why machining times range from three to 18 or 19 hours," said Dittmann. Generally speaking, the same component is manufactured in different sizes and versions, depending on the intended application for the rotor.
As many as 95% of rotors are manufactured on an order-specific basis. "There are only very few rotor types – mostly smaller ones – that we can manufacture as stock goods. The challenge for us is that the majority of rotors have customer-specific features," said Dittmann. 
Hundreds of shredders are built at Vecoplan every year. "Of these, 25% are machines with larger rotors of up to 3,200 mm and the rest are smaller machines. The small rotors in question here have lengths of between 600 mm and 1,400 mm. Except for conveyor and plant technology, the components that we manufacture on the M120 are used in all shredders, be it for applications in the fields of wood/biomass or waste and recycling," said Selbach. 
He added that Vecoplan's decision to ultimately opt for a Millturn from WFL was that they were familiar with WFL and knew that they were technology leaders, especially in complete machining. "We looked at a range of machine manufacturers but ultimately all the manufacturers within the scope or of the scale that we were considering at that time backed out. Others were unable to provide a machine that could meet our requirements in terms of the loads that may arise. 
Dittmann aid that stability, maximum clamping weight, and the drive power with the weights were the most important factors in favor of a Millturn from WFL. 
Selbach said the machine's capability helped them turn a challenging shaft. "We had a shaft with a diameter of 700 mm. No other raw material was available so we had to turn down the shaft across the entire diameter. We went all out in terms of the depth that the indexable insert could manage and the drive power of the axis was around 55%, which was very impressive."
In-process measuring
The machine is equipped with a measuring package. "We use in-process measuring for every component. It's worth its weight in gold," said Dittmann. "Accuracy is especially important on the face of the shafts because this is where the connecting surface centering device is attached. An imbalance would be detrimental for this kind of bearing."
Vecoplan is constantly investing and optimizing, with high manufacturing penetration, a 20,000 m2 production area, four production halls, and 80% in-house manufacturing. "We've installed a camera in the working area of the machine. We have our own "Vecoplan Smart Center" – VSC for short – and this connects the machine to the production network. This allows us to see the machine from anywhere using our app." 
In terms of low-paper manufacturing, the next few years are set to bring fresh changes in production, such as monitors next to machines. At the moment, all processes – from setting up to the individual machining operations – are subject to analysis to boost efficiency. As part of a pilot project, a monitor is attached to the M120 Millturn, which provides access to drawings and 3D models. In 2022, the plan is to install these monitors on all machines to provide access to all order-specific data, part numbers, and times.