Published
August 17,2017 - 11:45am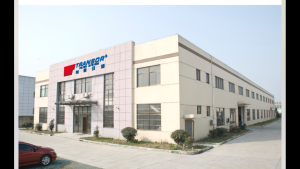 To meet customers' demands in a growing Asian market, Transor Filter USA, Elk Grove Village, Ill., has expanded its facility in Kunshan, China. Established in 2008, the facility now occupies 29,000 sq. ft. and has 23 employees in sales, engineering, assembly and service. Jonathan Guo, who has been with Transor Filter USA for 16 years, remains managing director and guides the company's Pacific Rim operations.
"The sustained business growth, coupled with new opportunities in Korea, Taiwan, Thailand and Singapore, has enabled us to expand our existing facility and staff," said President Irv Kaage. "Now we're able to better meet our customers' growing demands for Transor's One Micron Filtration System."
Transor Filter USA provides filtration solutions for a variety of manufacturing applications, such as grinding, honing, lapping, superfinishing and electrical discharge machining.