Published
March 31, 2016 - 07:00pm
Virtually every established manufacturer has experienced at least one major setback during its history. For Taurus Tool & Engineering, it was losing its main tool grinding area and CNC machines to a fire in June 2014, after a 37-year run at its previous facility in Schaumburg, Ill. No injuries were reported, thankfully, and the cause of the fire is unknown.
Within about a month of the fire, the toolmaker received the keys to a larger, 25,000-sq.-ft. facility in Batavia, Ill., and began filling it with 16 5-axis CNC grinders, said Richard Thiele, who purchased the company in whole in February 2015, along with Jim Kantak and Roger Wise.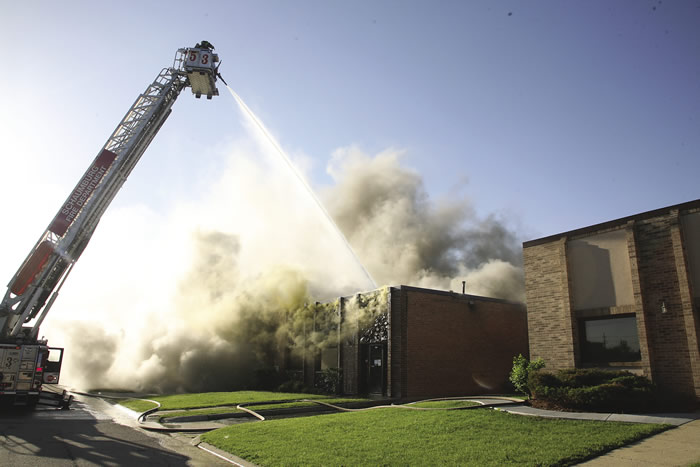 Above: Firefighters work to extinguish a fire at Taurus Tool's previous facility in Schaumburg, Ill. Below: The production area at the plant in Batavia, Ill., where the company relocated. Image courtesy Taurus Tool & Engineering.


"We support the grinders with six fully functional, solid-model simulators," Thiele said. "The entire facility is climate-controlled, and the grinding department is supported by a 240,000-Btu, closed-loop chiller."
In addition, Taurus restructured its other nine departments, including a four-machine CNC milling department and a 12-machine manual department.
"We have a gorgeous facility, amazing staff and top-notch equipment," Thiele said.
Taurus Tool produces a range of cutting tools, including drills, endmills, reamers and counterbores, in HSS, carbide, carbide-tipped and diamond-tipped varieties.