Published
February 03, 2022 - 08:45pm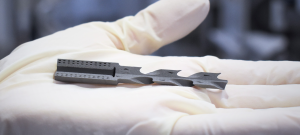 Tecnalia Research & Innovation, a leading private and independent research and technology organization in Spain, uses its material and manufacturing expertise to develop innovative designs in the most challenging materials for the cutting tool industry.
The whitepaper, Binder Jetting of Hard Metal and Tool Steels for Cutting Tools, examines how the organization identified binder jet 3-D printing technology as the most adequate additive manufacturing process to create unique designs and shorten lead times. It can meet both goals for printing advanced cutting tools because of the absence of cracking in tool steels, preservation of tungsten carbide (WC) without decomposition, and obtainable good densities.
For instance, Tecnalia has presented a challenge to develop inserts and drills for a client in San Sebastián, Spain.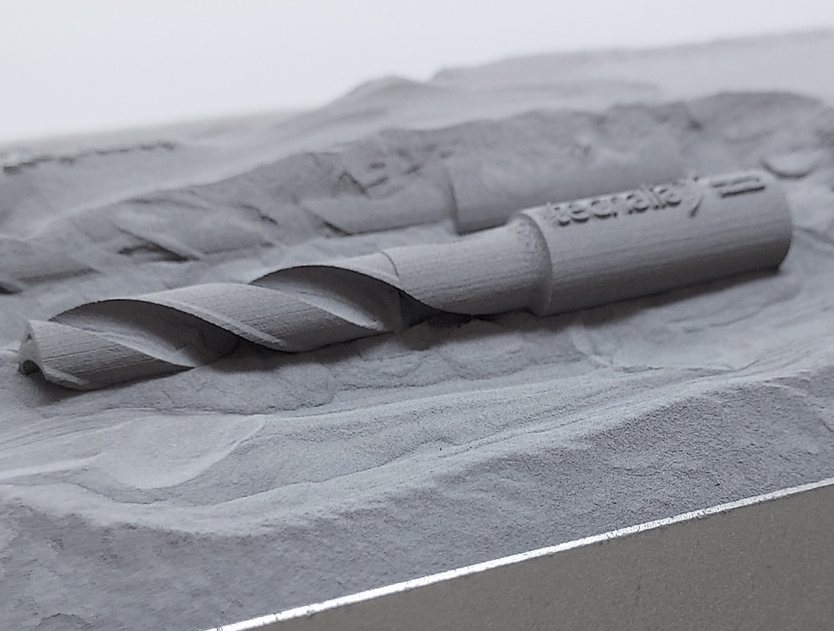 Tecnalia investigated binder jetting for use with tungsten carbide cobalt (WC-Co) and M2 high-speed steel materials, both of which are widely used in the tooling industry. With demanding requirements, the tools must withstand harsh in-service environments. To obtain the cutting tool's final required properties, comprehensive process development was needed about the raw materials, 3-D printing, and post-processing treatments.
The binder jet 3-D printing machine that the company used was the Innovent from ExOne. The Innovent is a multipurpose additive tool with increased dust control and advanced powder dispensing. 
The flexibility of the Innovent binder jetting machine allowed the Tecnalia team to print the challenging materials after an exhaustive selection and powder conditioning process was optimized for the binder jetting process. 
The final parts provided were near net shape, reducing difficult and expensive machining and cutting lead times by 75%. The new functional designs enabled by additive manufacturing allowed embedding cooling channels to optimize the tools' temperature during operation.
To download the whitepaper, click here.