Published
April 13,2017 - 02:30pm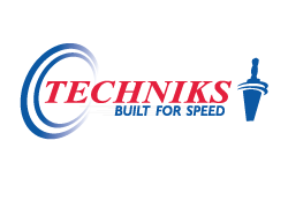 Techniks Industries, Indianapolis, in April announced it had acquired the tooling assets of Parlec Inc., a Rochester, N.Y., company. With the acquisition, Techniks expands its broad product offering of aftermarket machine tool accessories, and greatly enhances its manufacturing and distribution capabilities to distributors and OEMs located throughout North America, according to a company news release.
Said Mike Nuccitelli, President and CEO of Parlec: "After almost 70 years in business, Parlec has transformed into one of the largest toolholding, tapping and boring businesses in North America. I'm excited to partner with Techniks Industries, as I know Techniks shares our vision to become the premier provider of aftermarket tooling solutions across the globe. We look forward to working alongside the Techniks Industries team, whose industry reach and dedication to strong customer and supplier relationships provide an ideal platform to support Parlec's continued growth."
Said Vernon Cameron, President and CEO of Techniks Industries: "With the addition of Parlec's complimentary arsenal of innovative products and unparalleled service, Techniks Industries will continue to provide superior machine tooling products, performance and value for all our customers. With a global network that spans throughout North America, Europe, and Asia, Parlec's reach opens the world to Techniks Industries and Techniks Industries to the world."
Related Glossary Terms
boring


boring

Enlarging a hole that already has been drilled or cored. Generally, it is an operation of truing the previously drilled hole with a single-point, lathe-type tool. Boring is essentially internal turning, in that usually a single-point cutting tool forms the internal shape. Some tools are available with two cutting edges to balance cutting forces.

tapping


tapping

Machining operation in which a tap, with teeth on its periphery, cuts internal threads in a predrilled hole having a smaller diameter than the tap diameter. Threads are formed by a combined rotary and axial-relative motion between tap and workpiece. See tap.