Published
July 21, 2017 - 09:30am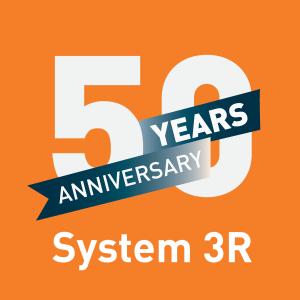 Lincolnshire, Ill.-based GF Machining Solutions LLC's System 3R, which supplies modular workholding/tooling systems, automation and software, is celebrating its 50-year anniversary.
The company, headquartered in Stockholm, has a wide range of tooling, pallet and automation systems for manufacturers around the world. The company says an example of its groundbreaking engineering is the System 3R Transformer modular automation system. With it, manufacturers can integrate a variety of technologies and components from different manufacturers within the same cell. This open-architecture approach allows end users to create an automation cell where each individual component decision is optimized, as opposed to having choice constrained by compatibility. Manufacturers can initially automate a single machine. If needed, this can expand to up to 12 machines within a cell.
System 3R supplies tools in Asia and the United States, with more than 100,000 customers in over 60 countries in the tool and die market alone. The company helps customers increase production capacity and improve competitiveness through decreased setup time and 24/7 operation.
"We were the first in this segment, before there were any competitors at all," said Jan Bergwall, managing director at System 3R's Vällingby, Sweden, site. He credits the company's success to its team of 160 employees in Sweden and an R&D site in Flawil, Switzerland, that focuses on meeting manufacturers' ever-changing demands.
To find out more about System 3R and its 50th anniversary, please visit www.gfms.com/s3r/en.html.