Published
February 05, 2021 - 05:45am
Starrag at forefront of 'growing' industry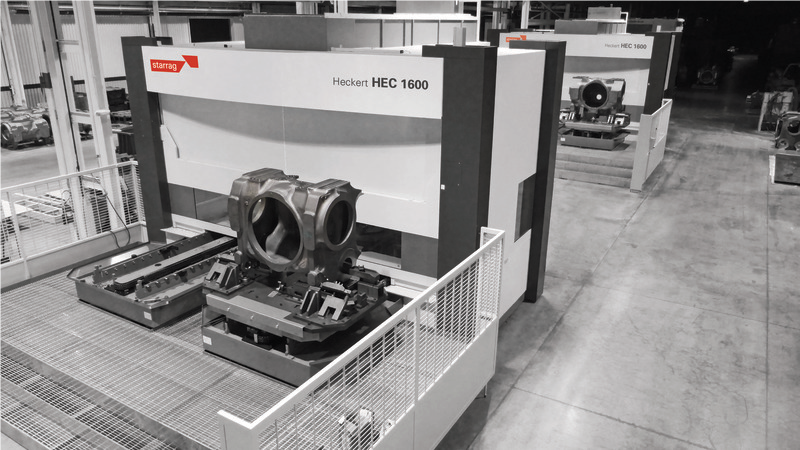 Starrag is a manufacturer of high-precision machine tools for milling, turning, boring and grinding workpieces for a variety of industries. What it is not is a farming equipment manufacturer, but it's tailor-made solutions for steel and cast-iron workpieces are revolutionary in the agriculture manufacturing industry.
Starrag's Heckert machining centers can reduce agriculture machining production time, enhance product quality and improve production efficiencies for farmers.
The Switzerland-based company with U.S. offices in Hebron, Kentucky, offers 4- and 5-axis machining centers that feature a sturdy design and flexible configuration options that range from a single machine right through to an automated production line. They can be used in high, low and medium-quantity production. The agricultural industry often have low-volumes of machining engines, gearbox housings, axes and other heavy, bulky components.
"For agricultural vehicles, the lightweight solutions commonly used in passenger cars are hardly ever appropriate. What is needed instead is robust mechanical engineering," said Kai Bohle, Starrag's sales manager for the transportation and industrial segment based in Chemnitz, Germany. "Components used are primarily made of steel and cast iron and are in many cases large, heavy and challenging in terms of their contours."
Machining components such as axes, gearbox housings, engine blocks, cylinder heads and hydraulic component systems requires high-performance machining centers with a rigid design that ensure precise and reliable manufacturing processes. "These properties are part of the DNA of the horizontal Heckert HEC machining centers," said Bohle. Because of this, the compact Starrag Heckert centers with pallet sizes 16' to 32' (400 mm to 800 mm) are well suited for agricultural machinery use.
But there is also a high demand in the agricultural sector for the large machines such as those from the Heckert Large Athletic series. These machines feature pallet sizes starting at 39' x 32' (1,000 mm x 800 mm), and can be used for large-volume and heavy components.
The machines feature rigid, thermo-symmetrically designed major components and digital AC feed drives, as well as elaborate profile rail guides and ball screw spindles in all linear axes. The free chip fall also plays an important role, especially when machining cast components that have large material allowances resulting in large amounts of chips.
Quills for axis drive machining
A standard process in agricultural machinery manufacturing is the machining of half-axes and axes drives. Starrag can equip Heckert machines with an NC quill to machine bearing seats or other molded elements in the interior space. This quill can extend up to 20' (500 mm) in the Z-direction on compact models. It measures 5' (125 mm) in diameter and offers a maximum speed of 4,000 rpm. For the larger machining centers with a pallet size starting from 39' (1,000 mm), there is an additional quill measuring 6' (150 mm) in diameter and with a traverse path of 30' (760 mm).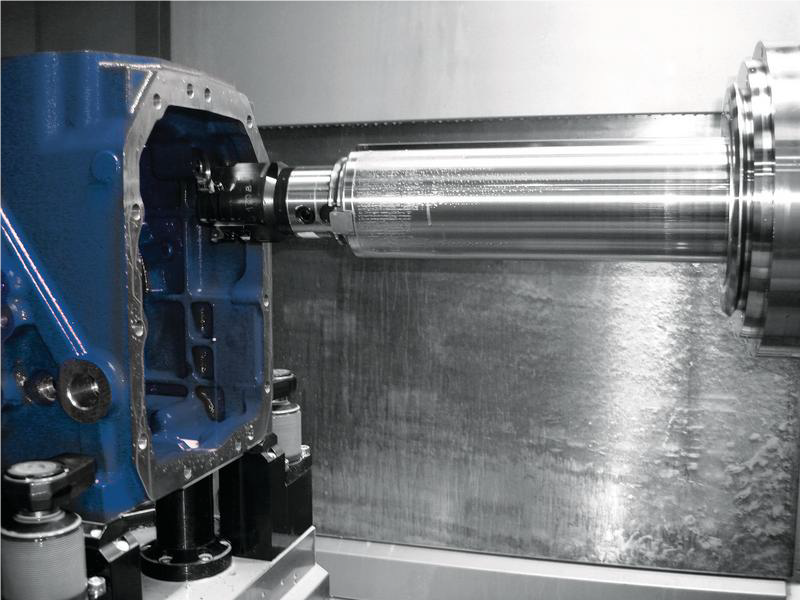 Quill are a cost-effective alternative to using expensive, vibration-damped standard tools that require extensions. The improved length-to-diameter ratio also leads to increased process stability. The NC quill can also be used for machining gearbox housings and half axes with long axis funnels that would otherwise require long tools that are consequently susceptible to vibrations, said Torsten Leistner, a Heckert team leader for project engineering.
Long tools still remain indispensable for certain applications, such as for producing crankshaft and camshaft bores in the straight-four or straight-six engines commonly used in agricultural machinery. To ensure the longevity of such an engine, the bores must be made with high precision in one pass.
Design increases productivity
The Heckert HEC machining centers with a 5-axis design are ideal for a variety of machining applications. The HEC 500 to HEC 800 compact machining centers are equipped with a rotary swivel table; the large centers have a swivel head as a fifth axis. This reduces the number of clamping positions, resulting in shorter non-productive times and thus greater productivity.
The advantages of the 5-axis Heckert centers can also be leveraged when machining the bulky swing axes of agricultural equipment. For example, an axis clamped above cheek height can be machined on both front faces using a Heckert HEC 800 X5 machine without the need for reclamping. In addition, the attachment points along the longitudinal axis can be positioned and fitted precisely by adjusting the fifth axis.
An additional core capability of the 5-axis Heckert machines is the ability to carry out the complete machining of the planetary gear carriers installed in the gearboxes and sometimes also in the axes of agricultural machinery. An integrated turning function eliminates the need to transfer the workpiece to a lathe. Additionally, the ability to carry out direct toothing in one clamping operation increases the profitability of the machining process.