Published
November 22, 2015 - 06:00pm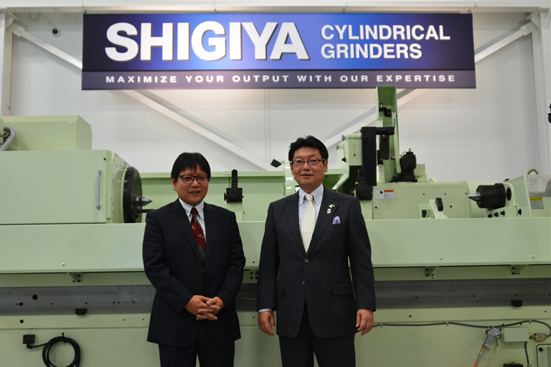 Shigiya (USA) Ltd. held a grand opening of its newly constructed U.S. headquarters in Schaumburg, Ill., enabling the manufacturer of cylindrical grinders to provide more efficient overhaul and retrofit services to its North American customers.
The 12,000-sq.-ft. building includes an overhead crane and can accommodate several machines requiring overhaul and retrofit work. Various Shigiya machines are on display in the showroom.
The opening of the new facility included a traditional Japanese Kagami-Biraki ceremony, where a barrel of sake is broken open with wooden mallets. Several customers, dealership representatives, city officials, Shigiya employees and other invited guests were present for the event.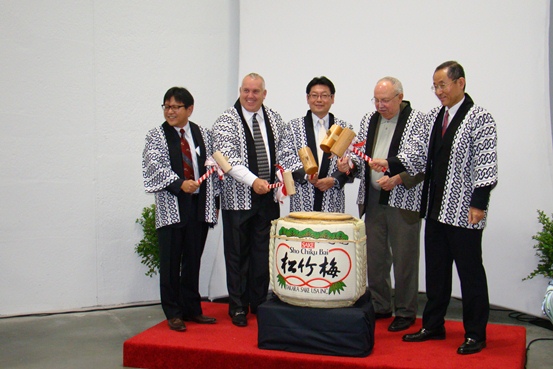 Shigiya's product line includes cylindrical grinders, ultra-precision cylindrical grinders, masterless cam grinders and centerless cylindrical grinders. Workpieces are processed with Shigiya products for use in automobiles, electronics, hydraulic and pneumatic machinery, steelmaking machinery and other applications.
For more information, contact Shigaya (USA) Ltd., 651 E. State Pkwy, Schaumburg, IL 60173. Phone: (847) 325-4800. Web: www.shigiya.com.