Published
June 09,2022 - 07:00am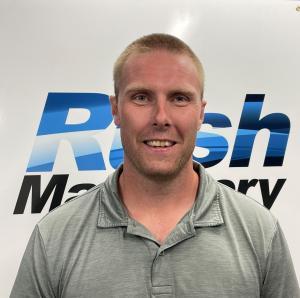 Rush Machinery has hired Doug Lewis as a new sales manager. He joins current sales manager Rob Robbins as the company continues to grow.
Lewis holds a bachelor's degree in Business Administration from SUNY Oswego. He has a breadth of knowledge about business development and sales, having previously worked his way up from outside sales trainee to district sales manager to value stream manager at Kennedy Valve. He also has experience as a winemaker and production supervisor at Bully Hill Winery.
Rush Machinery provides grinding products and services. The company builds and services a line of production and support machines for industries that use diamond and CBN wheels and work with carbide and other hard materials.
Related Glossary Terms
cubic boron nitride ( CBN)


cubic boron nitride ( CBN)

Crystal manufactured from boron nitride under high pressure and temperature. Used to cut hard-to-machine ferrous and nickel-base materials up to 70 HRC. Second hardest material after diamond. See superabrasive tools.

grinding


grinding

Machining operation in which material is removed from the workpiece by a powered abrasive wheel, stone, belt, paste, sheet, compound, slurry, etc. Takes various forms: surface grinding (creates flat and/or squared surfaces); cylindrical grinding (for external cylindrical and tapered shapes, fillets, undercuts, etc.); centerless grinding; chamfering; thread and form grinding; tool and cutter grinding; offhand grinding; lapping and polishing (grinding with extremely fine grits to create ultrasmooth surfaces); honing; and disc grinding.