Published
December 06, 2022 - 07:00am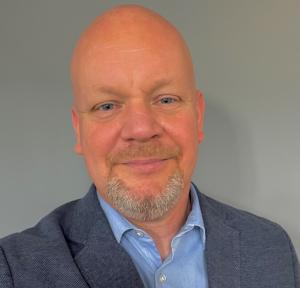 David Ducsai has been named group customer service manager of North America for The Rollomatic Group.
Ducsai will take over the operational management of the customer service team, field service, hotline, and parts & logistics teams for the range of Rollomatic and Strausak CNC tool grinding, peel grinding, and laser cutting machines.
"We selected David Ducsai for this role based on his extensive experience in the management of customer service departments. His support-oriented approach and his strategic mindset will benefit our customer base, and such qualities are key to further enhance the reputation of the two brands, Rollomatic and Strausak in North America", said Eric Schwarzenbach, president of Rollomatic Inc. "[He] will be instrumental in managing and training of the service and logistics teams in their effort to successfully care for our large satisfied customer base which we have built up over the last 30 years, and in maintaining our market position of building reliable and precise machinery. Our reputation is and will continue to be stellar and impeccable. The experience our customers make when interacting with our teams is a high priority for us."
After establishing himself as a control technician, Ducsai translated these skills and expanded his career into field service management. He spent over 20 years at a renowned large Japanese industrial equipment manufacturer as a national field service manager.
Ducsai will also join the group management team at Rollomatic/Strausak North America.
Related Glossary Terms
computer numerical control ( CNC)


computer numerical control ( CNC)

Microprocessor-based controller dedicated to a machine tool that permits the creation or modification of parts. Programmed numerical control activates the machine's servos and spindle drives and controls the various machining operations. See DNC, direct numerical control; NC, numerical control.

grinding


grinding

Machining operation in which material is removed from the workpiece by a powered abrasive wheel, stone, belt, paste, sheet, compound, slurry, etc. Takes various forms: surface grinding (creates flat and/or squared surfaces); cylindrical grinding (for external cylindrical and tapered shapes, fillets, undercuts, etc.); centerless grinding; chamfering; thread and form grinding; tool and cutter grinding; offhand grinding; lapping and polishing (grinding with extremely fine grits to create ultrasmooth surfaces); honing; and disc grinding.