Published
May 30, 2020 - 06:45pm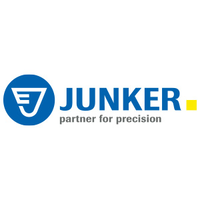 Article by Junker Group
Junker Group's RETROFiT service provides many benefits for customers by modernizing used machines and bringing them up to the latest technical standards. Compared with purchasing a new machine, RETROFiT supplies savings of up to 60%. Renault Portugal SA took advantage of this program and opted to retrofit two Quickpoint cylindrical grinding machines.
The QUICKPOINT cylindrical grinding machines selected for RETROFiT reliably produced gear shafts at Renault Portugal in three-shift operation for 19 years. The machines required no major maintenance during their nearly two decades of operation. Now, the machines are undergoing their retrofit at JUNKER. Renault re-installs the upgraded machines in their new production line of transmission shafts for cars requiring the Euro 6 emissions standard. The car manufacturer also purchased new QUICKPOINT machines for this project.
The machines must produce with high precision and top-notch surface quality at maximum capacity. Nuno Almeida, Project Manager for production lines at Renault Cacia S.A., appreciates the reliability of QUICKPOINT cylindrical grinding machines and continues to trust the machine model.
The JUNKER RETROFiT service
During a RETROFiT, the JUNKER service team checks the machine directly at the customer site. All components are inspected and documented. The expert team of the JUNKER Group considers the customer requirements and takes the latest safety regulations and technological advances into account when performing a technical upgrade of a machine. The machine conversion can take place at the customer site or at one of JUNKER'S production sites in Germany, the Czech Republic, or Brazil.
Individual modernization
Renault counts on JUNKER'S RETROFiT service to modernize its QUICKPOINT machines at JUNKER'S production site. Grinding and dressing spindles, as well as the workpiece spindle, receive new bearings, alignment, and balancing. The infeed spindles of the machine are completely renewed, and electrical, hydraulics and measuring system are upgraded. A control system upgrade ensures simplified operation and the required process reliability in the production line.
JUNKER takes care of the entire RETROFiT process considering transport, modernization, installation, and startup back in the production line. Most customers undergoing a RETROFiT usually need to create a buffer of workpieces to keep their assembly running smoothly. At Renault, the planning was somewhat simpler: upon completion of the machine upgrades, the modifi ed machines will be installed in a new production line currently under planning, while the newly purchased QUICKPOINT machines fi lled in the gaps in the old production line in the meantime.
Significant benefits
The Renault project shows that modernization is worthwhile for growing or restructuring companies. The JUNKER RETROFiT service offers numerous advantages: low investment costs, functional expansion through modern components, higher flexibility through new software, extended scope of application, and increased machining quality. Renault Portugal intends to continue modernizing its machinery with the RETROFiT service. According to Nuno Almeida, "in the next few years, the JUMAT grinding machines will also be overhauled. At the moment, these machines cannot yet work on the new gear shafts, but this can be changed with a RETROFiT."
Related Glossary Terms
cylindrical grinding


cylindrical grinding

Grinding operation in which the workpiece is rotated around a fixed axis while the grinding wheel is fed into the outside surface in controlled relation to the axis of rotation. The workpiece is usually cylindrical, but it may be tapered or curvilinear in profile. See centerless grinding; grinding.

dressing


dressing

Removal of undesirable materials from "loaded" grinding wheels using a single- or multi-point diamond or other tool. The process also exposes unused, sharp abrasive points. See loading; truing.

grinding


grinding

Machining operation in which material is removed from the workpiece by a powered abrasive wheel, stone, belt, paste, sheet, compound, slurry, etc. Takes various forms: surface grinding (creates flat and/or squared surfaces); cylindrical grinding (for external cylindrical and tapered shapes, fillets, undercuts, etc.); centerless grinding; chamfering; thread and form grinding; tool and cutter grinding; offhand grinding; lapping and polishing (grinding with extremely fine grits to create ultrasmooth surfaces); honing; and disc grinding.