Published
October 04, 2022 - 06:00am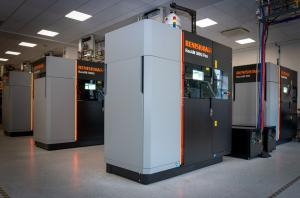 Global engineering technologies company Renishaw demonstrated at IMTS its latest metrology and manufacturing equipment that the company says will help customers digitalize their processes.
At the show, Renishaw exhibited its technology in three booths. In one booth, it featured end-to-end solutions for additive manufacturing (AM). In a second booth, visitors discovered the benefits of part measurement, machine calibration and motion control, and, in a third booth, it was part of a student summit that meant to encourage the next generation of engineers.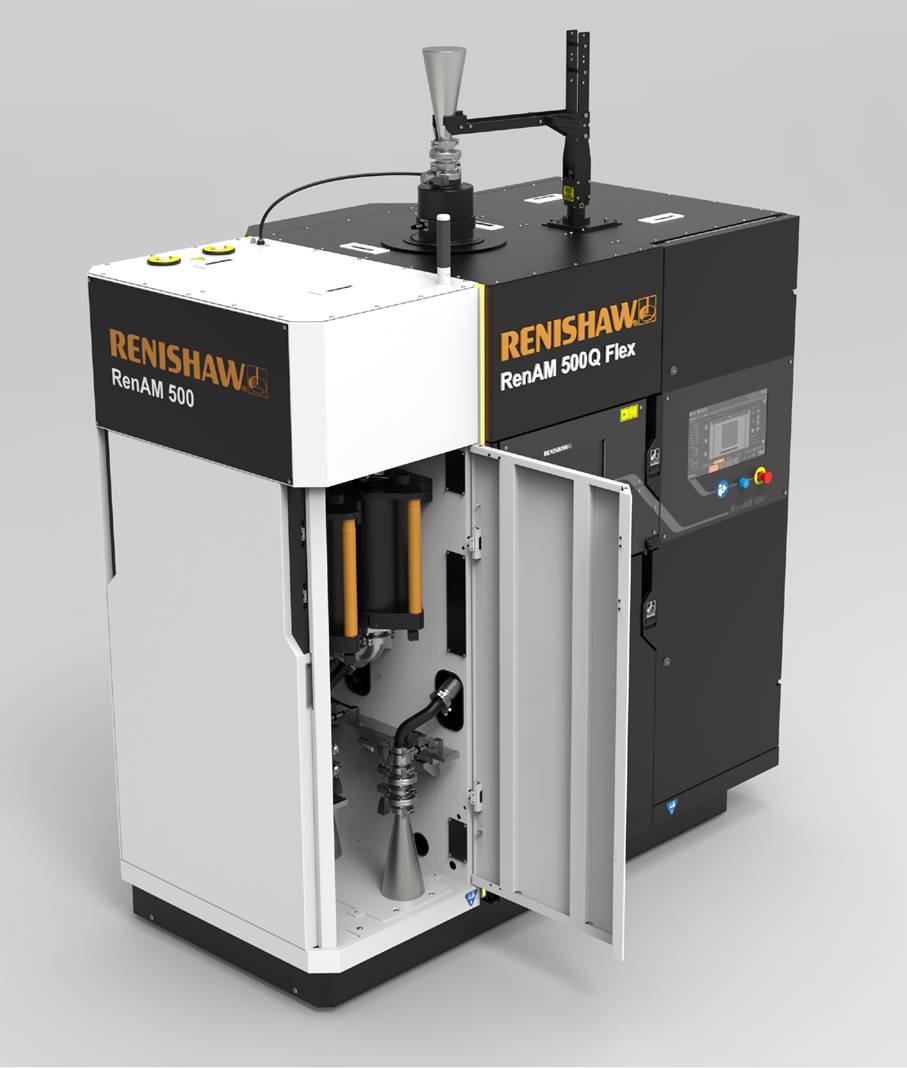 Renishaw's AM stand highlighted its range of additive manufacturing systems, including the RenAM 500Q and 500S. Both systems feature high-power 500W lasers and have precise and accurate capabilities in one or four lasers to help minimize build time. 
Renishaw technologies for part measurement, machine calibration, and quality assurance included the latest version of its XK10 alignment laser system software, which allows users to perform point-to-point parallelism measurements.
The stand also included its range of modular metrology fixturing to hold parts securely on coordinate measuring machines (CMMs). In addition, Renishaw displayed its Equator gaging systems and vision systems, and new, ultrasonic thickness measurement using the multi-sensor REVO system, as demonstrated on aerospace components.
"Attending IMTS enable[d] visitors to realize our vision in action – how we enable the factory of the future today. Our innovative manufacturing technologies and expertise deliver on manufacturing precision, productivity, and practicality," said  Denis Zayia, President of Renishaw Inc.
Zayia added that "Renishaw is about to celebrate a significant milestone of supporting our customers for 50 years. As a world-class manufacturer ourselves, we have faced the same manufacturing challenges as many of our customers. In those 50 years, we have been able to overcome this by implementing innovative strategies and products developed in-house. Our consultative approach with customers allows us to share those experiences and offer them new perspectives."
Renishaw participated in the Student Summit, a collection of educational booths for students to encourage them to consider an engineering career. There, the company showcased its Equator gage, which is used by the National Institute for Metalworking Skills (NIMS) to showcase its rapid gaging results. Renishaw also provided educational packs to help students gain an insight into quality assurance and how important it is in the manufacturing process. Giving students the opportunity to learn about engineering technologies in person allows them to make an educated choice about their future careers and engineering specialty. By exposing students to engineering throughout their education, the engineering industry can continue to attract a diverse group of people and make students aware it is a career choice available to them, the company said.