Published
July 11, 2018 - 04:00pm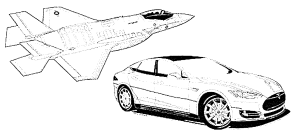 Some strange light and soft metals used in aerospace applications have proven to be difficult to precision abrasive grind because they are stringy, gummy, load wheel surfaces easily, get hot quickly and have slow material-removal rates. These include stainless steel alloys and nickel-base materials.
What grinding professionals have also experienced is that with the use of additional induced wheel porosity, these conditions can be overcome. Increased porosity of 10, 12 and 14 helps both in mid-range conventional abrasive grinding wheels and ceramic abrasive-grit grinding wheels, saws and mandrels.
Additional control of friction and heat also improve this abrasive grinding stock-removal process with the use of CO2 nozzles, which is a bone-dry application.
A sharp, single-point, fast-traverse dressing with a light down feed (below 0.001) also continues to make a difference as wheel surfaces stay open and the bond doesn't get crushed. Here, the ability to change sfm also makes a difference at lower rpms.
Check the grinding fluid ratios more frequently as a higher lubricity ratio is very important, as well as the type of coolant for the application.