Published
August 28, 2018 - 03:30pm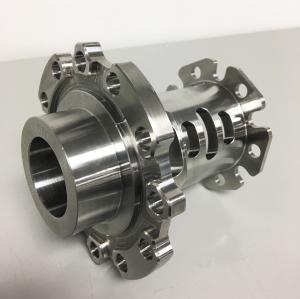 NEEDHAM, MA U.S.A. (August 13, 2018) – OPEN MIND Technologies AG , a developer of CAD/CAM software solutions worldwide, has announced it has recently partnered with Okuma America Corporation, joining the Partners in THINC collaboration, founded by Okuma.
OPEN MIND and Okuma collaborated to develop an intricate turn-mill part on an Okuma MULTUS B250II, Horizontal Multitasking Machine.
OPEN MIND's strong focus on CAM, and its continued commitment to the latest technologies, produces trend-setting innovations that make it significantly easier for customers to achieve substantial quality, time and cost improvements. OPEN MIND's hyperMILL® software is a state-of-the-art CAM solution with 2.5D, 3D, 5-axis milling and turning strategies, as well as specialty applications, that are all available in one interface.
"We are looking forward to collaborating with Okuma and the members of Partners in THINC to bring the most advanced, integrated solutions to manufacturers," said Mr. Alan Levine, Managing Director for OPEN MIND Technologies USA, Inc. "As we continually strive to keep our CAD/CAM solutions at the forefront of the industry, we welcome the opportunity to work together with other leading companies to enable customers to leverage our technology to meet and exceed their production needs."
"We are extremely pleased to welcome OPEN MIND to Partners in THINC," said Wade Anderson, Director, Partners in THINC. "OPEN MIND's globally recognized, powerful 5-axis and multifunction CAD/CAM solutions will strengthen and expand our technology portfolio to address the needs of the expanding additive manufacturing segment and much more."
Okuma and OPEN MIND collaborate on 4-axis and 5-axis projects for various Okuma machines including machining centers, multi-function mill-turn machines and hybrid technology, resulting in significant improvements in precision, reliability and quality for increased customer productivity.