Published
August 10, 2020 - 11:30am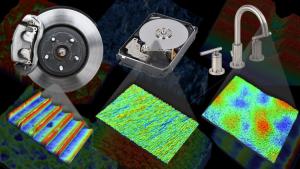 LIVONIA, MI (Aug 7, 2020) – Michigan Metrology, experts in solving problems related to surface texture, wear, finish and friction, are now offering courses in surface texture analysis, friction and wear in online formats.

"These courses are designed for scientists, engineers and technicians working in medical devices, automotive, aerospace, materials, polymers, and other fields," said Don Cohen, PhD, who presents the courses. "We have been holding classes in surface metrology and tribology for over fifteen years. Presenting the classes online will make this fundamental material available to a wider audience of people who cannot easily travel to attend the training in person."
The Surface Roughness/Texture and Tribology courses cover:
Measuring roughness, waviness and form
Introduction to surface measurement instruments
How to correctly set filters for texture measurements
An overview of data analysis techniques and tools
Surface texture parameters
Specifying surface texture
Relating surface texture to wear, sealing, vibration and other functionality
Surface energy, adhesion and texture, paint appearance
Mechanics of dry friction and rolling friction
Fundamentals of lubrication
Surface metrology strategy (project approach).
A 4-hour version of the class is available via the online training site Udemy. This version of the course offers a thorough introduction to the topics above in a self-paced, downloadable format.
Dr. Cohen will also be hosting a 2-day course, live online via Webex, in a professional learning environment. The class offers a deep dive into the course topics, with access to the instructor for real-time questions about how the material applies to particular applications.

As a third option Dr. Cohen presents the course in an online format customized for individual companies, as a cost-effective means to train multiple team members dispersed across the country or world.

Information on all three online class options is available at www.michmet.com/classes.htm. Registration requests can also be made by calling 1 (866) 953-5030 or emailing info@michmet.com.
Related Glossary Terms
metrology


metrology

Science of measurement; the principles on which precision machining, quality control and inspection are based. See precision machining, measurement.

surface texture


surface texture

Repetitive or random deviations from the nominal surface, which form 3-D topography of the surface. See flows; lay; roughness; waviness.

waviness


waviness

The more widely spaced component of the surface texture. Includes all irregularities spaced more widely than the instrument cutoff setting. See flows; lay; roughness.