Published
January 28, 2021 - 06:45am
Nightforce Optics improves quality with new CMM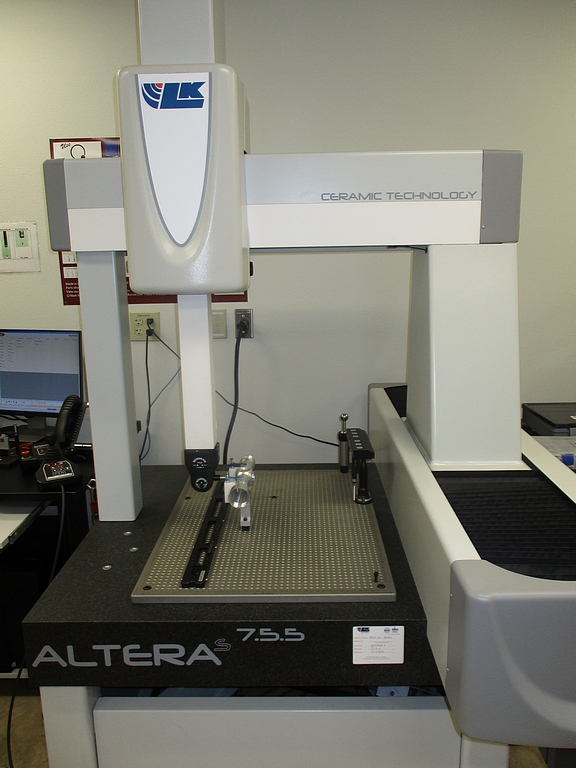 Nightforce Optics in Orofino, Idaho, manufactures riflescopes and other high-precision optics for the military special forces, law enforcement agencies, serious competitive shooters and hunters who need the most dependable and best performing optics.
Scott Johnson, quality manager for Nightforce Optics, said that 100 percent of the company's products undergo a 70-point quality checklist that tests and verifies that each product meets the highest standards for quality and functional accuracy before leaving the facility.
"Riflescopes have a wide range of precision mating parts that are all crucial to the accuracy and performance of each product," said Johnson. "For example, our scope body tubes are made from aerospace aluminum bar stock and machined by specially designed CNC multi-spindle lathes. We also use complicated multiple start thread designs with very tight tolerances in adjustment parts that require thorough inspections using custom made calibrated gages to ensure precision in each moving part.
"In addition, we perform 'first article' inspections that require proper documentation along with in-line inspections during the production run of parts to ensure the parts conform to the design requirements. As the expanding need for accurate and documented quality inspections is required, you need to have the best measuring equipment."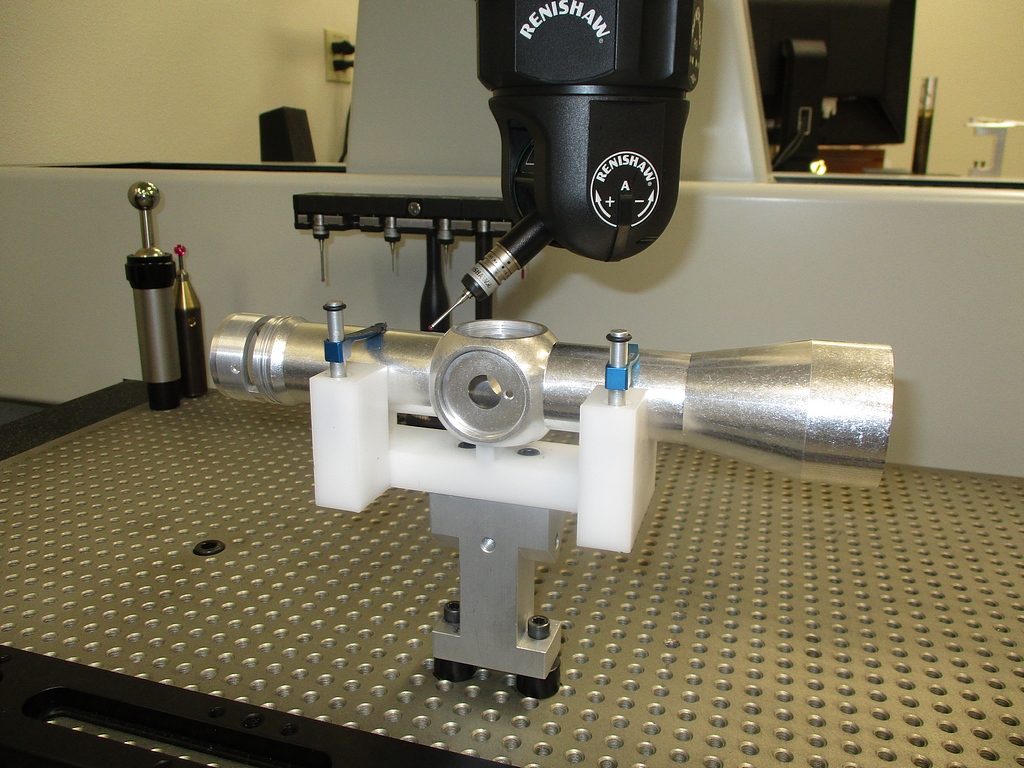 Johnson said the company needed to upgrade its coordinate measurement machine (CMM) capabilities. Previously, the company had acquired a five-axis Renishaw PH20 probe head that provided touch-trigger capability for infinite rotary positioning and high-speed point capture with minimal CMM movement.
The company then turned to acquiring a CMM on which to install the probe and chose LK Metrology's Altera 'S' 7.5.5 five-axis CMM. The unit is a multipurpose CMM that is multi-sensor-ready. LK Metrology was asked to adapt its CMM platform to fit in Nightforce Optics' temperature-controlled inspection laboratory. LK Metrology demonstrated the CMM Manager software of the CMM and proved its capability with the PH20 probe head.
Related Glossary Terms
computer numerical control ( CNC)


computer numerical control ( CNC)

Microprocessor-based controller dedicated to a machine tool that permits the creation or modification of parts. Programmed numerical control activates the machine's servos and spindle drives and controls the various machining operations. See DNC, direct numerical control; NC, numerical control.

metrology


metrology

Science of measurement; the principles on which precision machining, quality control and inspection are based. See precision machining, measurement.