Published
January 04, 2016 - 03:15pm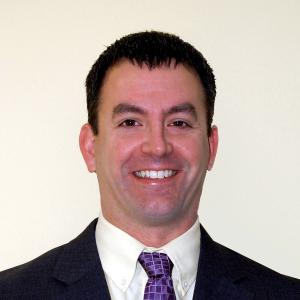 Methods Machine Tools Inc. today named Benjamin Fisk general manager of Methods' 3D Additive Manufacturing business.
The move follows a partnership agreement announced Oct. 20, 2015, between Methods and 3D Systems, a provider of 3D digital design and fabrication solutions, including 3D printers, print materials and cloud-sourced custom parts. The partnership allows Methods to enhance its portfolio of leading-edge precision machine tools and solutions for traditional manufacturing with advanced 3D printing solutions for additive manufacturing (AM).
Fisk will oversee the sales, application and engineering staff at Methods 3D, which is tasked with installing, managing and maintaining 3D Systems' printing equipment, labs and showrooms at Methods Technology Centers across the country.
"Benjamin is an excellent choice to lead our new 3D business," said Bryon Deysher, president and CEO of Methods Machine Tools Inc. "His extensive experience in both additive manufacturing and precision metalworking will allow us to establish a strong foothold in the 3D printing market, and give our customers access to the very latest manufacturing technology for today's demanding applications."
Prior to joining Methods, Fisk worked for Pratt and Whitney in East Hartford, Conn., where he began in 1998 as a design engineer for systems engineering. He was promoted in 2001 to integrated product lead for turbine airfoil applications, for which he developed comprehensive design and development schedules for F135 military engines. In 2011, Fisk took on the role of technology manager of additive manufacturing (AM), and led the development and implementation of new AM technologies and processes across the company. Since 2013, Fisk served as deputy component integrated product lead at Pratt & Whitney, where he led the development and certification of low-pressure compressor gas turbine components.
Related Glossary Terms
centers


centers

Cone-shaped pins that support a workpiece by one or two ends during machining. The centers fit into holes drilled in the workpiece ends. Centers that turn with the workpiece are called "live" centers; those that do not are called "dead" centers.

metalworking


metalworking

Any manufacturing process in which metal is processed or machined such that the workpiece is given a new shape. Broadly defined, the term includes processes such as design and layout, heat-treating, material handling and inspection.