Published
January 03, 2022 - 09:15pm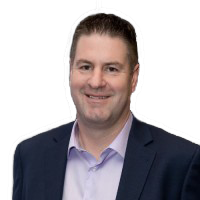 Mazak Corp. has announced that David Andrews will be joining the Mazak Canada Group in the role of general manager. Andrews will report to Ray Buxton, the outgoing general manager, for an interim transition period.
Andrews comes to Mazak with more than 20 years in the machine tool and industrial sectors, with his most recent position being general manager for Sandvik Coromant Canada, Inc. He was responsible for all sales in the Canadian Market (distribution and direct) leading the management team, as well as sales managers and 50 additional employees.
While at Sandvik Canada, Andrews oversaw the full profit and loss responsibility for sales and drove sales opportunities and business development. Additionally, he was a member of the Sandvik Sales, Area America's management team and was a member of the Board of Directors for Sandvik Canada Inc. Andrews is a graduate of Fanshawe College of Applied Arts and Technology in London, Ontario, Canada.
Buxton will remain with Mazak as Canadian Director, a senior advisory role, reporting to Dan Janka, president of Mazak North America, until his eventual retirement. Buxton joined Mazak as General Manager in 2007, the same year Mazak's Canadian Technology Centre opened to support Central and Eastern Canada.