Published
August 22, 2018 - 11:15am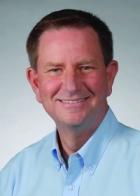 As discussed in a recent issue of Cutting Tool Engineering magazine in the feature article "Lean into it," a little lean manufacturing goes a long way.
One factor that tends to trip up people and companies on their way to establishing lean cultures is sustainment.
Phillip Canipe, vice president of sales and business development for the Southwest region at Stellar Industrial Supply Inc. in Tacoma, Washington, said 90 percent of companies are reluctant to re-examine processes that already have been inspected and improved.
"In their mind, they think it's in control," he said. "They leaned it out and think it's fine since 6 months ago. The time to start the next lean event and process improvement is right after you've celebrated the win you just completed."
He said setting goals that can be measured is important to maintain motivation, especially at companies that at first experience big returns from lean but subsequently find it difficult to maintain the pace of improvement.
"I see companies hitting those metrics year after year after year," Canipe said. "It may require expenses, like investing in newer tools, but you're paid back. That's the other trap: People look at it as something we succeeded with in the past. People look at it as an event, not as a culture or a way of life."
He said another obstacle to lean manufacturing is something that is not popular to criticize: brand loyalty.
"A lot of times, people are too loyal with a brand, and they're too locked in on that brand," he said. "A production supervisor or engineering manager will say they're an X brand shop. When I hear that, I know they've partnered with blinders on with a manufacturer. It may be the best in the world at certain things, but it can't do everything. So I always suggest that you have three to five partners of choice for your expendable tooling."
Canipe said another aspect that commonly prevents success with lean endeavors is a misunderstanding of what lean means.
"People think lean is a quality metric and a standard and it's all about 5S, 6S, and quality and cleanliness," he said. "Where they're missing the boat is it's about control, process improvement, net profit improvement. People don't get it. If people would roll up their sleeves and work hard to lean their role, everybody would have a chance to be more successful."
For more information about lean manufacturing, read the article.
Related Glossary Terms
lean manufacturing


lean manufacturing

Companywide culture of continuous improvement, waste reduction and minimal inventory as practiced by individuals in every aspect of the business.