Published
May 08, 2019 - 02:30pm
ALDAN, PA: KAAST Machine Tools, Inc. has added a new sales technician, servi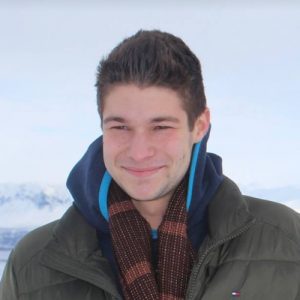 ce technician, and office assistant to their quickly growing staff. After a year-long search, a spokesperson from KAAST says "finding good help is getting harder and harder. We feel lucky to have found these three."
The new sales technician, Luis Chiarelli, thrived at a national logistics brokerage firm prior to joining KAAST. Chiarelli says, "I was really looking for a career where I felt like I could grow with the company. KAAST is offering me exactly that." After finishing his degree in business administration and marketing at Drexel University, Chiarelli attended Harvard University's Business Management Strategic Decision-Making program. "When my dad asked me what I wanted to be when I grew up, I always said I wanted to be salesman," Chiarelli smiles, "I love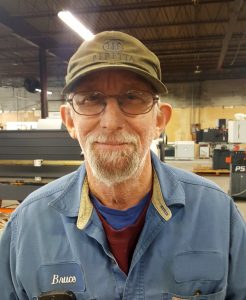 being the connection between a customer and the product they need."
Bruce DeFuria is the new KAAST service technician, bringing 40 years of hands-on machine repair and maintenance experience to the service department. "There aren't many [machine] problems that I can't diagnose and come up with a plan to fix," DeFuria tells, "sometimes you need to think outside the box, and I threw away the box years ago!" With KAAST's wide line-up of chip-making and fabrication machines, finding a technician with a wide breadth of mechanical knowledge was mandatory. "We interviewed 20 or 30 candidates who knew everything about a single type of machine," KAAST president, Angus Catterson, says, "but that just wouldn't work for us. We needed someone who could figure out how to fix anything." Visiting the New London naval base in Connecticut with their new engine lathe and upstate New York to install a fully-automatic mitering bandsaw, DeFuria is also helping KAAST's customers extend the life of their equipment by providing maintenance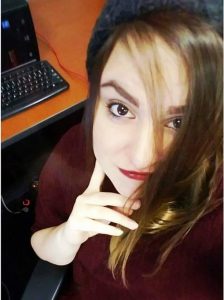 schedules.
If you have called in to KAAST Machine Tools in the last 6 months, you have undoubtedly connected already with the new office assistant, Jamie Petragnani. An internationally published writer and recent graduate of St. Joseph's University, Petragnani boasts a diverse background of work in writing, communications, and technical support. These skills are being used by KAAST, with Petragnani working to expand the KAAST marketing materials while simultaneously managing the phone system and supporting the busy sales team. "Do I see myself as an office assistant long term?" she askes herself with a laugh, "probably not. But I do think that starting at the bottom rung of an office has given me an invaluable perspective. As a recent graduate, it has allowed me to acclimate to office culture and learn about a unique business I arguably would not have been aware of before."
Related Glossary Terms
bandsaw


bandsaw

Machine that utilizes an endless band, normally with serrated teeth, for cutoff or contour sawing. See saw, sawing machine.

lathe


lathe

Turning machine capable of sawing, milling, grinding, gear-cutting, drilling, reaming, boring, threading, facing, chamfering, grooving, knurling, spinning, parting, necking, taper-cutting, and cam- and eccentric-cutting, as well as step- and straight-turning. Comes in a variety of forms, ranging from manual to semiautomatic to fully automatic, with major types being engine lathes, turning and contouring lathes, turret lathes and numerical-control lathes. The engine lathe consists of a headstock and spindle, tailstock, bed, carriage (complete with apron) and cross slides. Features include gear- (speed) and feed-selector levers, toolpost, compound rest, lead screw and reversing lead screw, threading dial and rapid-traverse lever. Special lathe types include through-the-spindle, camshaft and crankshaft, brake drum and rotor, spinning and gun-barrel machines. Toolroom and bench lathes are used for precision work; the former for tool-and-die work and similar tasks, the latter for small workpieces (instruments, watches), normally without a power feed. Models are typically designated according to their "swing," or the largest-diameter workpiece that can be rotated; bed length, or the distance between centers; and horsepower generated. See turning machine.