Published
August 29, 2021 - 09:15pm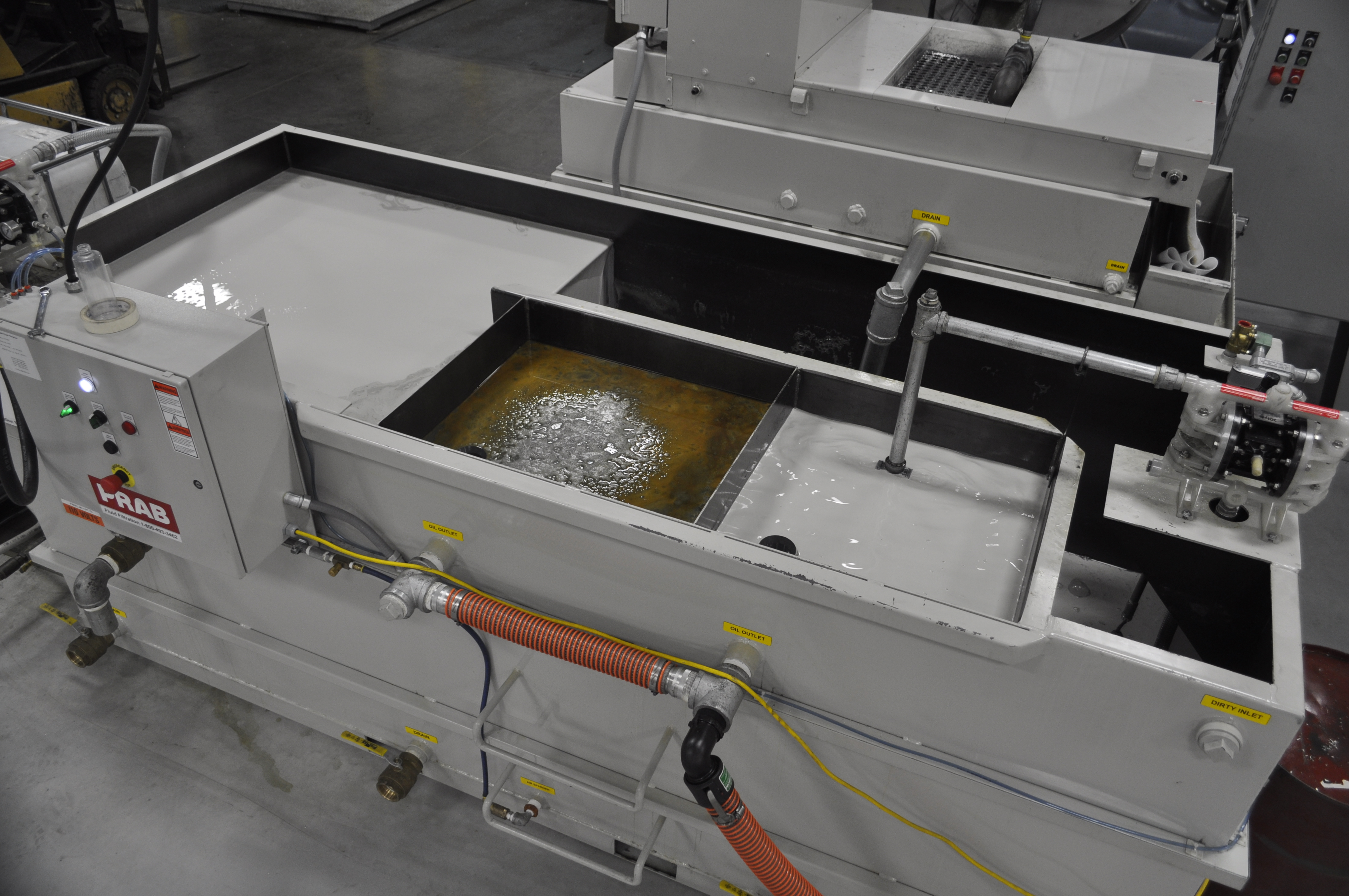 How a metalworking operation handles hazardous waste management and disposal impacts the environment. And, it directly influences profitability.
Failed inspections, fines, inefficient operations, risks to employee health and safety, as well as environmental contamination are among the consequences of improper hazardous waste handling. Because regulations change periodically, it is critical to re-evaluate and consider improvements to hazardous waste management practices on a semi-regular basis. In addition, updating hazardous waste processes can result in more efficient labor allocation, enhance housekeeping efforts, and leverage more sustainable revenue sources.
To identify possible areas for improvement, consider asking these questions:
Is metal scrap being removed from the shop floor in a manner that eliminates or limits unsafe manual labor?
Is the floor space in my plant getting overcrowded by metal scrap and fluid storage receptacles, impacting workplace safety and productivity?
Is the amount of fluid waste or the volume of scrap metal contributing to high haul-away or fluid replacement costs?
Could further processing of hazardous metal scrap and fluid improve compliance and provide opportunities for more long-term cost savings?
What Waste is Considered Hazardous?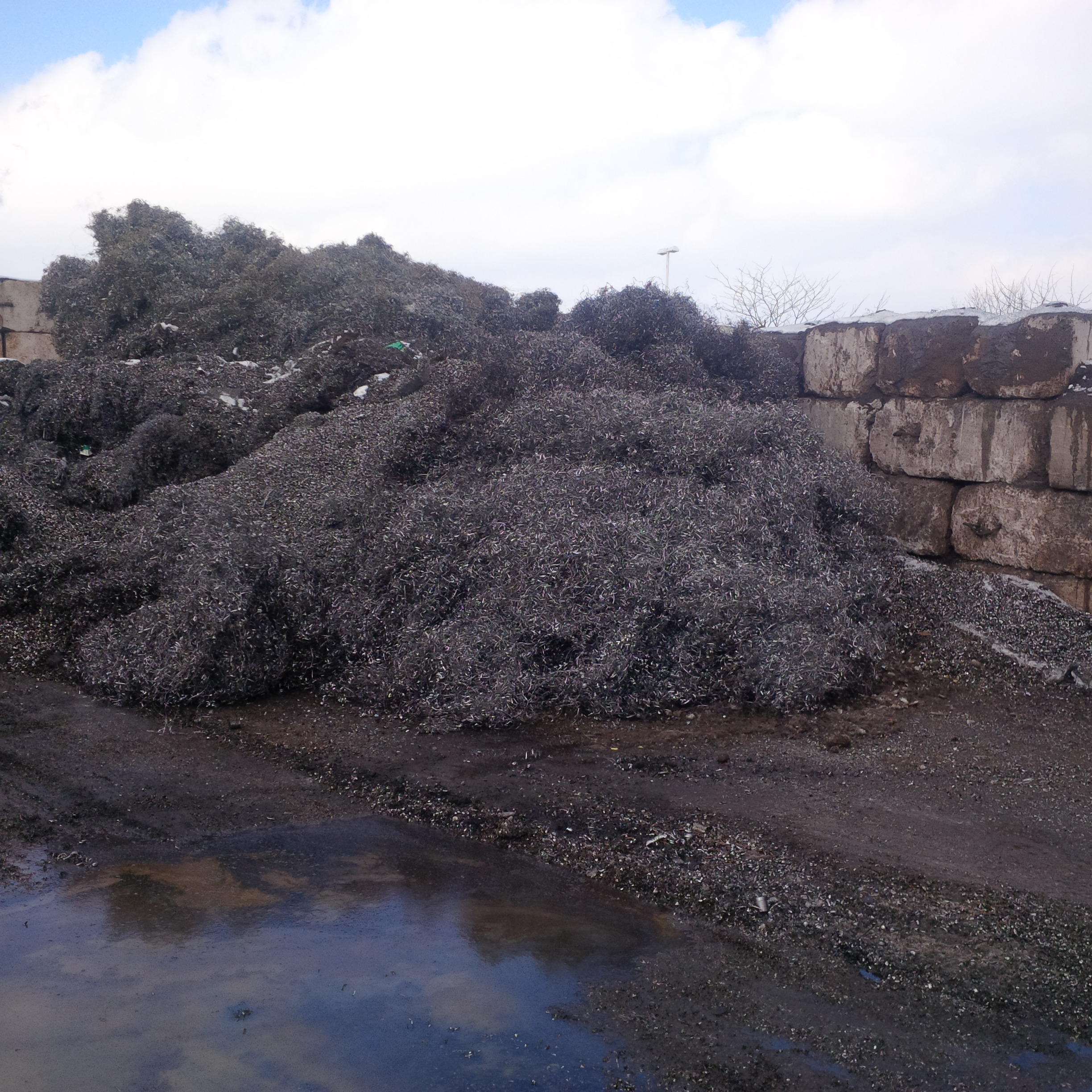 The U.S. Environmental Protection Agency classifies hazardous waste according to four lists (F, K, P, and U) found in Title 40 of the Code of Federal Regulations (CFR) in section 261. The F-list includes hazardous waste common to manufacturing processes, such as spent solvents, electroplating, and other metal finishing wastes. Depending on the type and amount of waste, there are specific rules that must be followed regarding handling and disposal.
In metalworking operations, metal scrap coated in fluid complicates hazardous waste compliance. That's because it adds to the overall volume of hazardous material and increases labor costs, haul-away fees, and the expense of replacing spent fluid.
Common hazardous fluid waste in metalworking operations include:
Solvents and degreasers
Cutting fluids
Lubricants
Paint waste
Wastewater pretreatment sludge
Metal waste such as swarf, shavings, and grinding fines can also be hazardous depending on the type of metal and cooling lubricant used.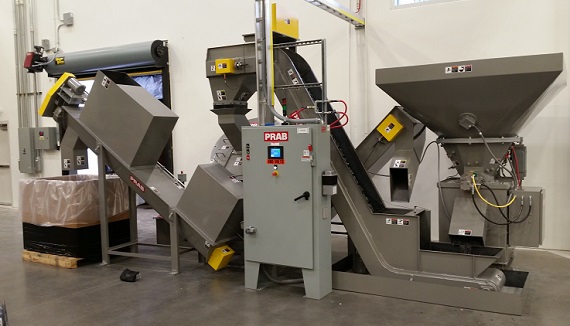 Generally speaking, there are two methods – separating cutting fluid from metal scrap and prolonging fluid life with filtration technology – that can be employed to improve hazardous waste compliance and handling. Both processes have been proven to be very effective and there are several automated equipment solutions available.
Dry scrap, better value
The dryer the metal scrap, the higher it's value to recyclers. In some cases, metalworking operations can receive up to 25% more for dry metal scrap than scrap that is still coated in fluid. Utilizing processes that separate and reduce the volume of scrap material and cutting fluid also helps keep facilities clean because it reduces the amount of space and containers needed for storage on the plant floor.
Metal scrap and fluid separating equipment
Several types of equipment are available to recycle metal scrap and reduce fluid. These include:
Wringers and industrial centrifuges utilize centrifugal force to spin fluid and remove moisture from metal chips. This allows for up to 98% reclamation of cutting fluid that can then be recycled and reused to reduce the need and added expense of buying replacement fluid. A variety of metals including aluminum, brass, cast iron, steel, and stainless steel can be processed using this equipment.
Crushers help to reduce the volume of large bundles of metal turnings into flowable, thumbnail-size chips. Crushers can be used as stand-alone units or as part of a larger system with either horizontal or vertical orientation.
Shredders make it easy to turn light-to-moderate metal turnings into flowable chips and can be applied to reduce the volume of metal turnings by up to 4 times, further increasing the metal scrap value for the recycler.
Tramp metal separators protect the above-mentioned process equipment from damage by removing bar-ends, broken tooling, and other metal solids from chip flow.
Extend fluid life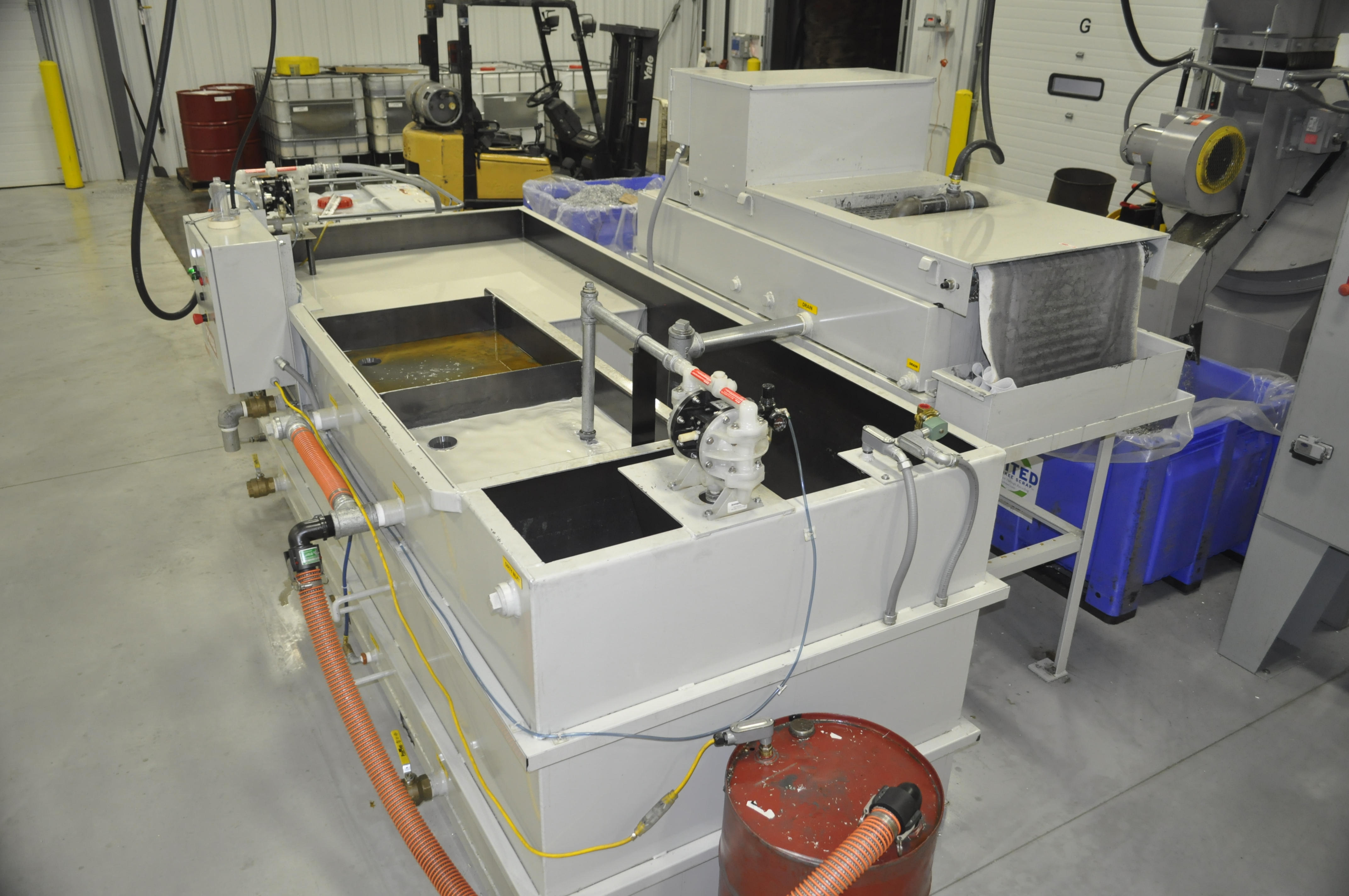 Another tactic that can be employed to better manage hazardous fluid is through fluid filtration equipment. These systems can reduce hazardous waste volumes by as much as 90% and lower new fluicd purchases by 75%. Employee health and safety can also be improved by keeping bacteria levels in cutting fluid low, which can help prevent dermatitis.
Types of equipment include centralized coolant recycling systems automatically recycle used coolants, reducing waste fluids by up to 90%. These systems can also remove free-floating tramp oils to .1% or less, eliminating concerns about wastewater haul-away liabilities and minimizing exposure to lubricants that can cause health problems.
Tramp oil separators can cut coolant purchases by up to 75% by extending the life of soluble oils, coolant, and washwater. Tramp oil separators automatically remove tramp oils, bacteria, slime, inverted emulsions, and more from individual machine sumps, central systems and wash tanks.
Conclusion
Establishing a metalworking facility with processes that address the ongoing environmental and safety concerns of hazardous waste first and foremost is essential. However, by evaluating the automated equipment solutions that exist to handle hazardous waste, operators also stand to benefit by lowering labor, fluid, and haul-away costs, and possibly securing a higher source of revenue from metal scrap recyclers.
Improving hazardous waste-handling practices such as these provides a way to take greater control of compliance concerns and encourages more sustainable savings that will benefit the operation year after year.
For more information about PRAB, visit prab.com.